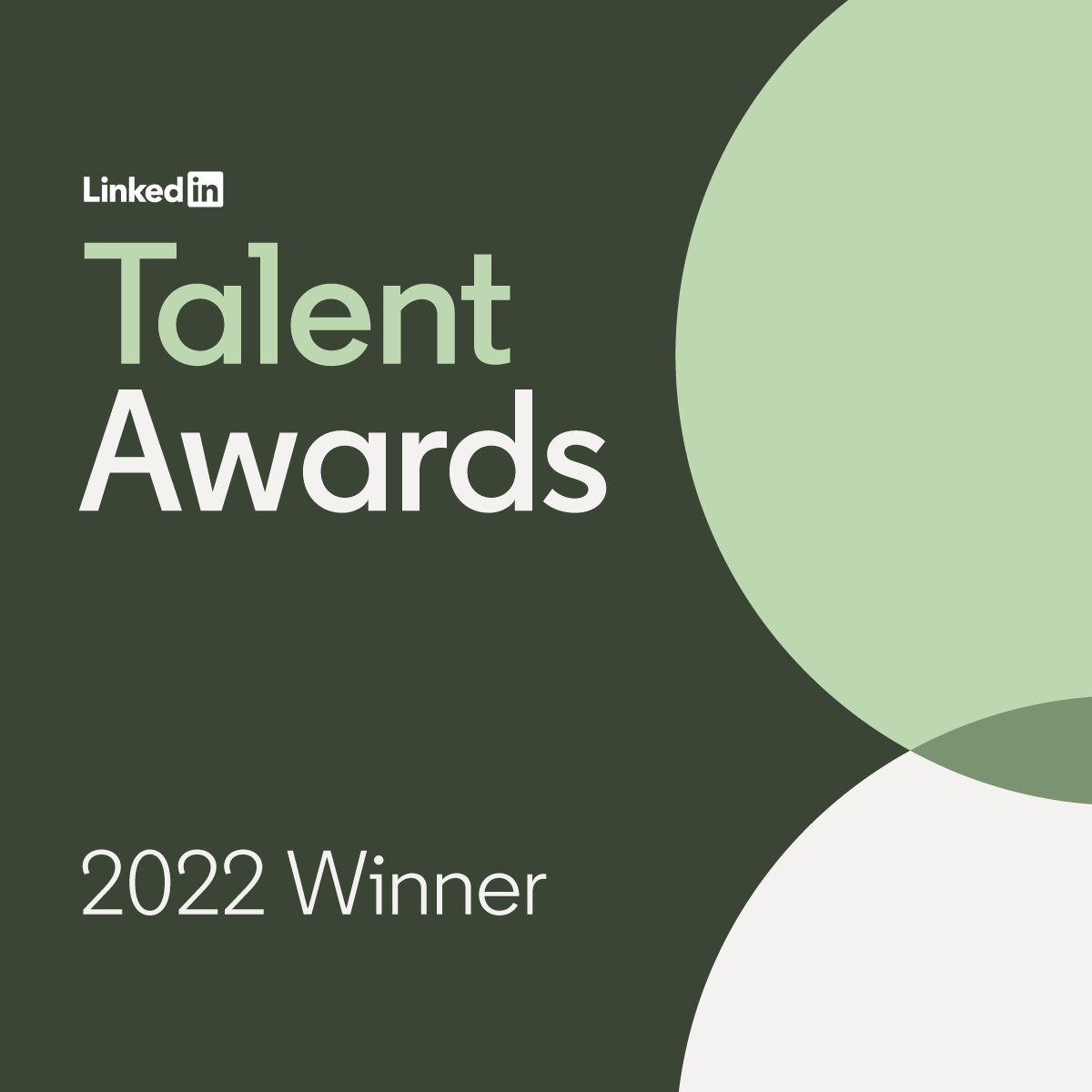 SHSU Online Professional Learning is proud to announce that SHSU has been named the winner of the 2022 Talent Insights Pioneer in Academia Award from LinkedIn. The award recognizes institutions that utilize LinkedIn Talent Insights to make informed talent decisions with real-time insights. 2022 Talent Insights Pioneer in Academic award finalists included Auburn University and California State University, Fullerton. We are honored to receive this endorsement and to be recognized for our innovative approach to developing data-informed online professional learning.
The LinkedIn Talent Awards are a data-driven recognition awarded by LinkedIn to companies based on their utilization of LinkedIn Talent Solutions and activities on the LinkedIn platform. The 2022 LinkedIn Talent Awards recognize companies and institutions leading the future of work by demonstrating remarkable adaptability, innovation, and creativity throughout one of the most challenging years for talent. LinkedIn evaluates how organizations understand, engage, and develop talent, and how businesses generate a competitive advantage by leveraging LinkedIn's Talent Solutions.
At SHSU Online, we leverage LinkedIn Talent Insights in concert with LinkedIn Learning to identify skill gaps and build learning experiences that target the needs of professionals inside and outside of the university community. Our approach involves using the shared skills taxonomy of the two platforms to provide a clear link and connection between in-demand skills and instructional materials available within LinkedIn Learning's content market. The LinkedIn Talent Insights platform allows SHSU Online to explore aggregated data from company pages and user profiles on LinkedIn. It also joins data from the LinkedIn platform with labor market and job post data to provide summarized reports that describe segments of professionals and the companies that they work for.

Within the LinkedIn Talent Insights platform, we shape reports with filters by location, job titles, skills, companies, job function, educational levels, and more. Talent insights reports provide lists of skills common among professionals and skills common among real-time job posts. Evaluation and comparison of these skills reveal skill saturation levels among groups of talent. Areas of low skill saturation (skill gaps) within a segment of professionals are then targeted by filtering from over 15,000 courses in the LinkedIn Learning library to match professional development needs.
Through this data-informed approach to curating learning content, we're creating targeted online professional learning that aims to meet the learning and development needs of our partners. We put data in the driver's seat and collaborate with our partners to tailor online professional learning experiences that meet the growing educational needs of Texas' professionals. Receiving the Talent Insights Pioneer in Academia Award from LinkedIn is a testament to our dedication in using data to create online professional learning experiences that target the needs of professionals in Texas and beyond. We are grateful for this recognition and look forward to continuing to innovate and create tailored learning experiences that drive the success of our partners and their teams.
For more information about our online professional learning experiences and our use of LinkedIn Talent Insights and LinkedIn Learning, please contact us or visit our website.