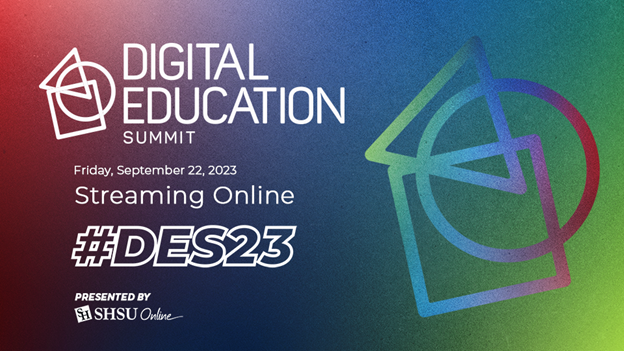 DigitalEducationSummit.com
Streaming Online
Friday, September 22, 2023
Register Now
#DES23 Keynote Address: Motivating & Focusing Students in the Age of AI
We are excited to announce the upcoming 12th Annual Digital Education Summit, hosted by SHSU Online, on Friday, September 22, 2023. This year's summit promises to be a captivating exploration of the ever-evolving digital educational landscape, with a special focus on integrating artificial intelligence (AI) and its impact on student motivation and focus.
We are honored to have José Antonio Bowen, Ph.D., FRSA, as our distinguished keynote speaker for this year's event. With his vast experience and expertise in higher education, Dr. Bowen will share valuable insights on "Motivating & Focusing Students in the Age of AI" His keynote address will highlight the critical role educators play in navigating this changing landscape. He will delve into the transformative power of AI in assignments, assessment, class preparation, and attendance while challenging us to build a more future-proof and inclusive classroom.
The availability of advanced language models such as ChatGPT has presented educators with new opportunities and considerations in their teaching practices. Dr. Bowen will emphasize the continued importance of human thinking and interaction in the educational process, shedding light on the skills and content that will be most valuable in this new age. Attendees will gain innovative techniques to transform assignments and assessments, placing greater emphasis on the process and experience of learning. Dr. Bowen will also guide educators in discerning the concept of "quality" amidst the proliferation of AI-generated content.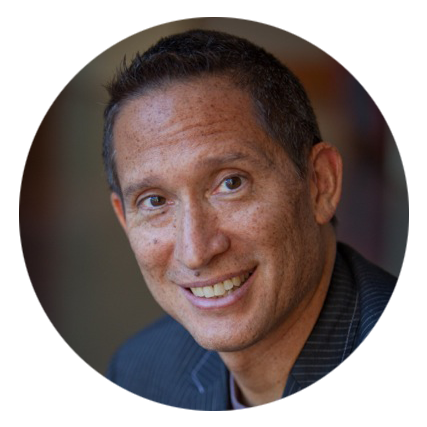 About Dr. José Antonio Bowen
José Antonio Bowen, Ph.D., FRSA, is a distinguished educator and innovator with over 40 years of experience leading innovation and change in higher education. He has held positions at renowned institutions such as Stanford, Georgetown, Southern Methodist University and the University of Southampton (U.K.). Dr. Bowen's academic background includes four degrees from Stanford University in Chemistry, Music, Humanities, and Musicology. He has authored numerous scholarly articles and books on teaching, which have received recognition and awards for their contributions to higher education.
He now runs Bowen Innovation Group L.L.C. and does innovation, pedagogy, and D&I consulting and training in both higher education and for Fortune 500 companies, including AT&T, Chevron, Pfizer, Toyota, and Walmart.
For more on Dr. Bowen, please visit his website: josebowen.com
About the Digital Education Summit
For twelve years, SHSU Online has been hosting the Digital Education Summit (DES), a unique annual learning opportunity for education professionals at Sam Houston State University and educational institutions in Texas, the United States, and worldwide. DES aims to enrich the connection between faculty members and students in online environments while advocating for universal accessibility, highlighting current trends and best practices, and inspiring educators to ignite their passion for online education.
This year's summit, held entirely online, will feature an array of sessions focusing on the future of digital education, innovative approaches to online learning, the role of artificial intelligence, technology's impact on student engagement and success, designing and assessing online education, and student engagement and accessibility. Participating in the Digital Education Summit will give attendees a chance to engage in meaningful discussions, connect with like-minded professionals and offer actionable strategies and insights to advance teaching practices in digital education.
Take advantage of this unique opportunity to engage with experts and peers and gain new innovative approaches that can be applied to the online classroom space.
Register now for the 12th Annual Digital Education Summit!
Call for Presentations Extended to August 1, 2023
Do you have an innovative idea or valuable experience to share? We are still accepting proposals for sessions at the Digital Education Summit. We invite you to submit your proposals on the following topics:
The future of digital education
Innovative approaches to online learning
Artificial Intelligence
The role of technology in student engagement and success
Best practices in designing and assessing online education
Engagement and accessibility in digital education
We also welcome other topics you believe would be relevant to the Digital Education Summit audience. Help us shape the conversation and contribute to the advancement of digital education. If you have valuable insights and expertise to share, we encourage you to submit your proposals and be a part of this transformative event.
Submit a proposal at DigitalEducationSummit.com/present/
---
Follow #DES23 on:
See you at the Digital Education Summit!