As we prepare to embark on another exciting Summer, we are thrilled to announce the upcoming launch of a valuable resource designed to support our dedicated instructors in matters of academic integrity - the Academic Integrity Instructor Resource Platform. This centralized hub aims to empower faculty members with the necessary tools and guidance to navigate instances of academic dishonesty effectively.
At SHSU, we firmly believe in fostering a culture of academic honesty, and the Academic Integrity Instructor Resource Platform is a testament to our commitment. With its official release scheduled for June 2023, this platform will become your go-to resource for upholding the highest standards of integrity within our academic community.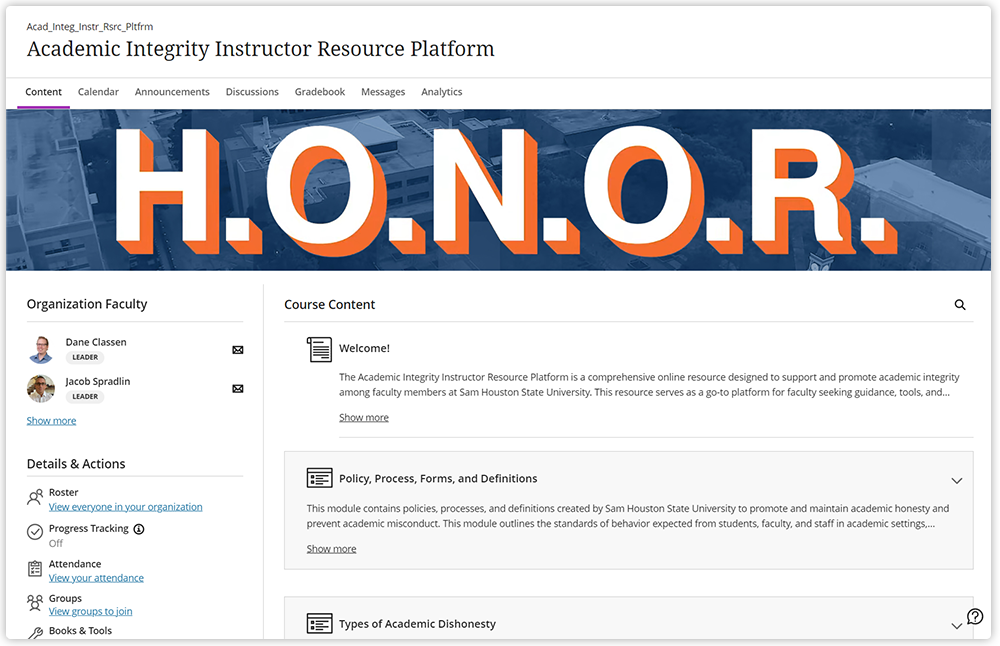 Accessible through Blackboard, our trusted learning management system, the Academic Integrity Instructor Resource Platform will be seamlessly integrated into your daily teaching practices. Starting from June 2023, you can access the platform by logging into Blackboard and clicking on the Organizations tab located on the left-hand side of the menu. It is important to note that the organization will not be visible until June 2023, as we put the final touches on the resources to ensure an exceptional user experience for all instructors.
What can you expect from the Academic Integrity Instructor Resource Platform? Let us provide you with a glimpse of the valuable features it offers:
Comprehensive Guidelines

: Navigate the complexities of academic integrity concerns with ease, thanks to a wide array of guidelines and best practices. From

identifying

plagiarism to implementing proactive prevention strategies, these resources will be your trusted companion in promoting academic honesty.

Case Studies and Examples

: Gain valuable insights from real-life scenarios and case studies, enabling you to better understand

different types

of academic dishonesty and navigate challenging situations. By learning from practical examples, you will be equipped to make informed decisions while upholding fairness and integrity.

Reporting and Investigation Procedures

: Access clear and concise instructions on how to report instances of academic dishonesty, ensuring a streamlined process that safeguards the rights of all parties involved. We have designed this resource to provide you with the necessary support during investigations, making the procedure as efficient and effective as possible.

Educational Materials

: Discover a wealth of educational materials that can be seamlessly integrated into your curriculum. These resources, ranging from engaging presentations to interactive activities, will help you educate students about the importance of academic integrity, fostering a deeper understanding and appreciation for honest academic pursuits.

Feedback Forum

: We aim to customize the first Academic Integrity Instructor Resource Platform to your needs. Use the Feedback Forum to request

additional

resources or offer suggestions to improve SHSU Academic Integrity help.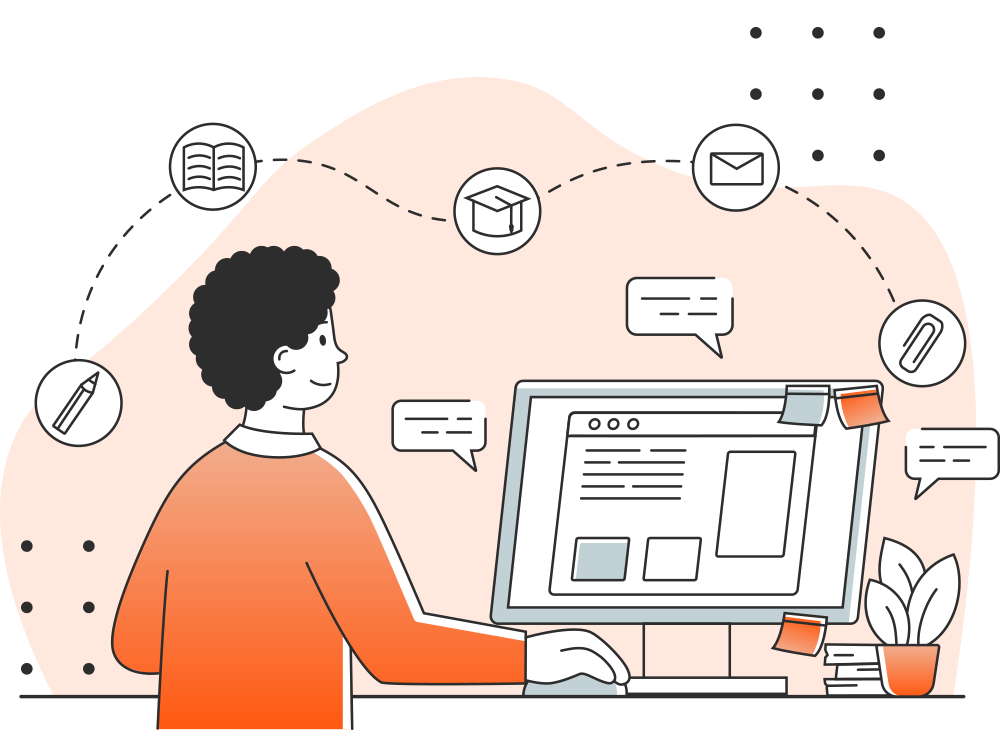 We firmly believe that the Academic Integrity Instructor Resource Platform will become an invaluable tool for all instructors at SHSU. By utilizing this platform, you will play a pivotal role in promoting academic integrity and maintaining the credibility of our institution. We encourage you to explore the organization thoroughly, familiarize yourself with the available resources, and integrate them into your teaching practices as appropriate.
We eagerly look forward to your active participation and valuable feedback as we embark on this important initiative. Wishing you a wonderful Summer ahead!