In Spring 2023, Sam Houston State University legislated a new type of online course called "Online Live." An online live course is like a traditional online course in that it leverages the learning management system to host assignments, issue exams, and centralize instructional content associated with the course.
Where it differs is that an online live course delivers 100% of instruction (lectures) and course contact hours synchronously-- live and in real time online.
Students enrolled in an online-live course are required to participate in synchronous, online instruction during regularly scheduled class meeting times. For instance, if an online live course is scheduled to meet M/W/F, 9:00am - 10:15am, then students and faculty are expected to meet precisely on those class days and times, but doing so using a remote meeting software, such as Zoom.
Teaching online live courses via Zoom and Blackboard can be a new experience for both educators and students, so it's important to establish best practices to ensure that the learning experience is effective and engaging.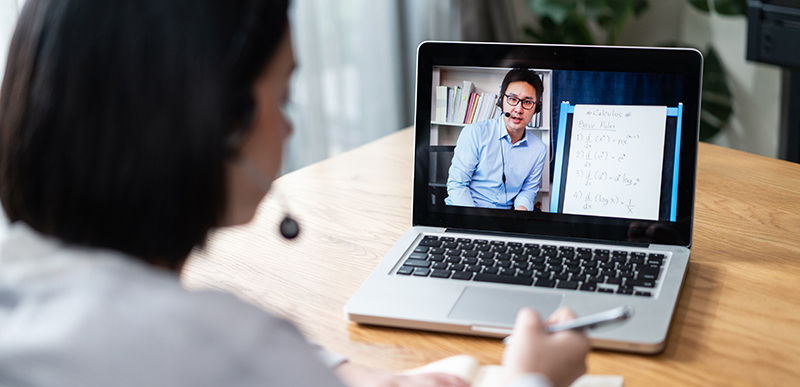 Here are some best practices for teaching Online Live Courses:
Prepare and plan

: Before starting your

synchronous (live)

lectures

, make sure you

plan,

have a clear agenda,

and any relevant materials such as presentations or digital handouts

ready. You can post handouts directly into the Zoom chat feature, or you can make handouts available through Blackboard.

Test your technology

: Test your internet connection, audio, and video ahead of time to avoid any technical issues during the session. Ensure you have a reliable internet connection.

Also,

test

you

r equipment, such as microphone and webcam,

to ensure they

functi

on properly.

Set clear expectations

: Set clear expectations for

your

class, including how the session will be conducted and the rules of engagement.

Remind your students that online live courses require that

lectures and course contact hours happen synchronously, during regularly scheduled class meeting times

.

Establish ground rules

:

Establish

ground rules for participation and interaction in the class to ensure a safe, respectful, and supportive environment for all students. Creating an open and safe environment where diversity of thought can thrive

.

Use engaging teaching methods

:

Utilize

interactive teaching methods to keep the students engaged, such as asking questions, conducting polls, or breakout rooms

via Zoom

.

Use the Rubric for Online Live Course Design. SHSU Online has released the rubric for online live courses. This resource warehouses recommendations, ideas, and best practices for making the most of an online live course. Check it out!

Encourage participation

: Encourage students to

participate

and ask questions, use interactive tools like the chat, hand raising feature

,

and unmute themselves if necessary.

Although not every student has the flexibility to share their webcam,

encourage

those in

a private setting

to

share

their video.

Flip It Around:

Have students take the lead. Learning Designer Elizabeth Lemke suggests using sync sessions to "

deliver group and individual presentations

." Additionally, Lindsey Mercer

recommends "[

having] your students create something that they will demonstrate or present.

" Presentation skills and long-distance collaboration are a critical 21st-century competency. By giving your students the chance to present during your online live course, you are ensuring that students can learn and

demonstrate

this essential skill.

Encourage feedback

: Encourage students to

provide

feedback on the session, including what worked well and what could be improved for future sessions.

Record the session

: Recording the session can be useful for students who may have missed the session

. Recordings can be made available through Blackboard, as Zoom is integrated with the learning management system.

Use the auto transcript

ion and captions

feature

:

Audio transcription automatically transcribes the audio of the lecture you record to the cloud. After this transcript is processed, it appears as a separate VTT file in the list of recorded meetings. In addition, you have the

option

to display the transcript text within the video itself, like a closed caption display. This will help you

provide

students

with

inclusive

and accessible

digital content.

End on time

: End the session on time to respect everyone's time and commitments.

Self-reflection and follow-up.

After the live session, consider what went well and what could have gone better. Check-in with students and ask how the session structure worked for them. Update your materials or make notes for next time.

Continuously evaluate and improve your teaching methods and use feedback to adjust and enhance future sessions.

Be flexible

. Even though you plan your session, the session might go differently than you envisioned.

That's

okay. Adapt to the needs of your students.

Don't

be afraid to make changes as you go.

Have fun

!

Synchronous learning

offers

several benefits and

adds

value

for both students and educators. From being able to

provide

immediate feedback, to creating learning by socialization,

to personalizing

instruction

in real-time

based on student responses

, online live courses

promote

significant value in terms of learning and teaching.
Overall, synchronous learning has significant value as it promotes student engagement, interaction, accountability, and feedback; which are all essential components of effective learning.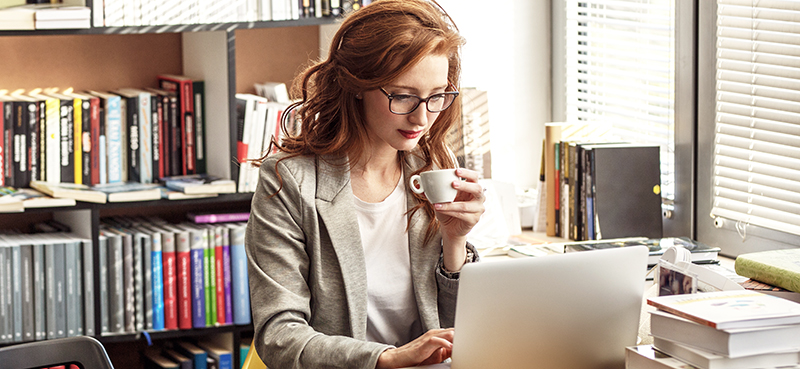 Support for Prepping for an Online Live Course
As part of our broader support of Online Live Synchronous Courses, SHSU Online will be offering a fully online Instructional Development option for Engaging Students in Synchronous Online Meetings. This course will offer strategies and practices as well as immediate takeaways/use cases for instructors in the following areas:
Facilitating Synchronous Sessions
Creating Engaging Synchronous Sessions
This three week fully online offering will also allow instructors to take part in "online live" sessions where they can participate in practices covered in the course. A more thorough preview of this offering will debut at #TSUSDEV23 on July 14th. After that, session registrations will open for this beneficial SHSU Online Instructional Development offering.
How to request an Online Live Course
The development of online-live courses is a strategic decision for the department, college, and institution. Prior to the development of courses, departments and colleges should consider the impact to existing face-to-face and online programs. You can request an Online Live Course by completing the Online Live Course Request Form.
Your instructional designer is your Blackboard and education technology expert. Our goal at SHSU Online is to help you develop your course into what you want it to be, whether that means assisting you in creating a new course, translating a current course into the online learning environment, or revitalizing a course you have been teaching for years.
References