In previous months, the SHSU Online Newsletter has covered Blackboard Ally's rollout across all Fall 2019 courses. If you'd like a refresher, please see the July or April newsletter articles. This month we would like to provide you with some updates on Blackboard Ally's features and functionality. This article will cover:
Blackboard Ally Adoption Toolkit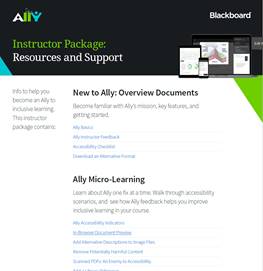 If you'd like to see what Blackboard Ally is all about, we recommend taking a look at the Blackboard Ally Adoption toolkit. The toolkit will help all Blackboard instructors become familiar with Ally's mission, key features and getting started. It covers:
Ally Basics

Ally Instructor Feedback

Accessibility Checklist

Downloading an Alternative Format
It also provides "micro-learning" opportunities that allow you to learn about Ally one "fix" at a time. Take a look at the Blackboard Ally Adoption toolkit to learn more.
Alternative File Format Download – A New Look
Blackboard has made it easier for students to locate and download the alternative formats to files you have put in your course content. Students will now see the Download Alternative Formats or

icon next to files you have uploaded. They just click this icon to open the Download alternative formats dialog.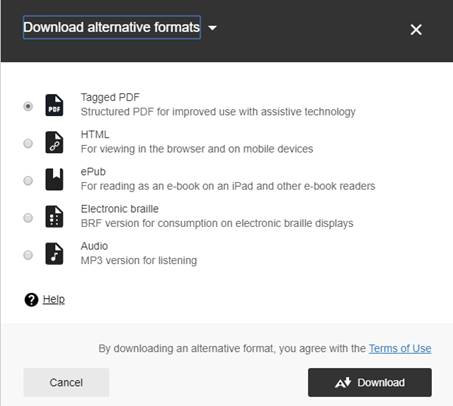 Course Accessibility Report for Instructors – New Feature
Blackboard Ally has added a course Accessibility Report under Course Tools in your course's control panel. The course accessibility report acts as a complement to the existing accessibility indicators. It provides an accessibility summary and overview at the course level.
Ally's course accessibility report includes Overview and Content tabs so that you can get the big picture as well as specific details about the accessibility of your digital course content.
The Overview tab shows the accessibility score for the course, course content grouped by content type, and a list of all issues identified in the course
The Content tab shows you the content with accessibility issues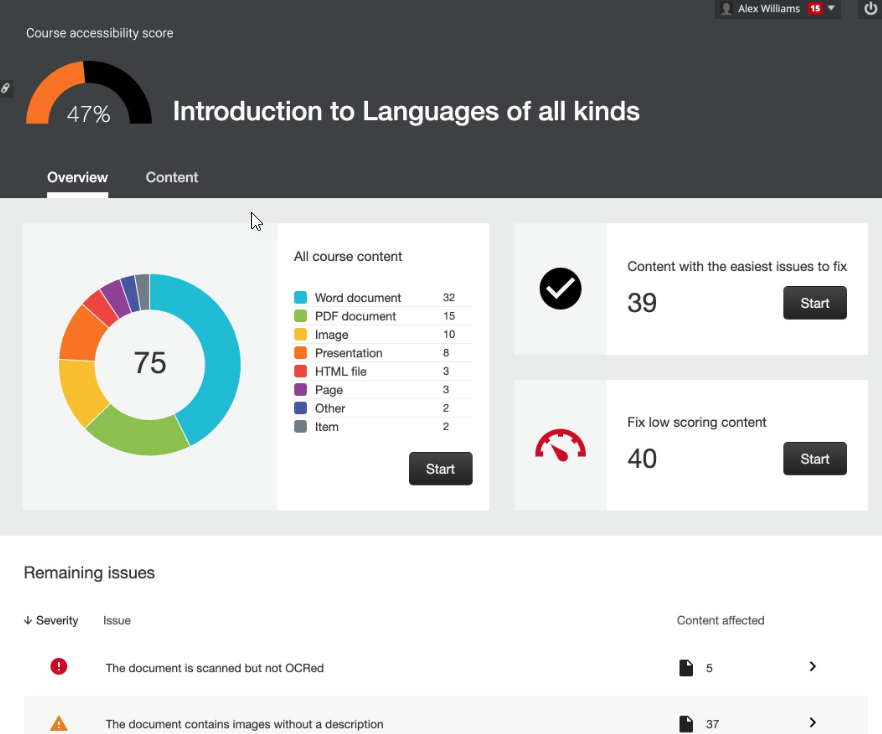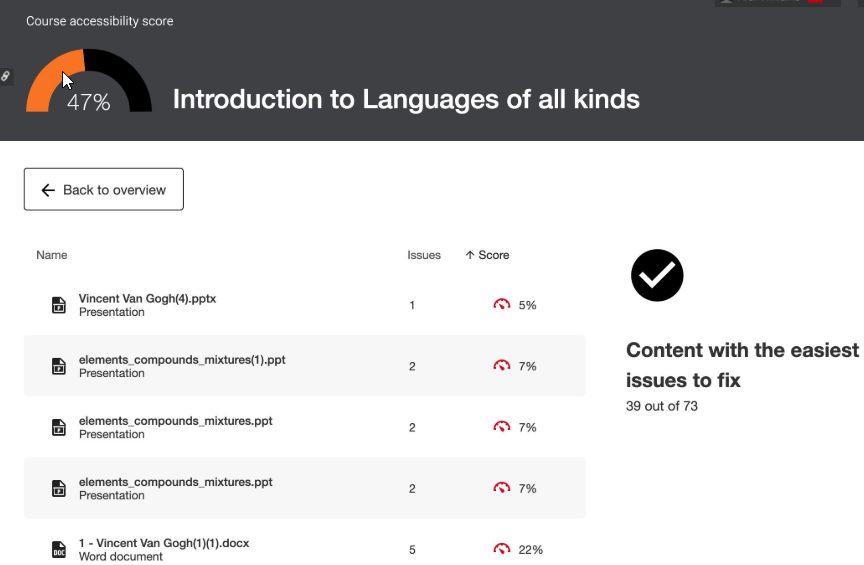 If you have any questions about Blackboard Ally or its features, contact Jacob Spradlin at spradlin@shsu.edu or 936.294.3929.