Last November, we invited interested SHSU Online instructors to turn on Blackboard Ally in their online and web-enhanced courses. Blackboard Ally is a tool that helps with accessibility in your online course by:
Providing guidance to instructors about how to improve the quality of their content, and

Providing students of all abilities with immediate access to content in formats that may be more suited to their specific needs.
Watch the following video for a primer on Blackboard Ally's capabilities.
Ally is part of a broader effort by Blackboard to adhere to standards of Universal Design for Learning (UDL). UDL is a framework to improve and optimize teaching and learning for all people based on scientific insights into how humans learn.
UDL calls for creating curriculum that provides, from the outset:
Multiple means of representation to give learners various ways of acquiring information and knowledge,
Multiple means of expression to provide learners alternatives for demonstrating what they know, and
Multiple means of engagement to tap into learners' interests, challenge them appropriately, and motivate them to learn.
One of the key features of Blackboard Ally falls directly under "multiple means of representation" by producing alternative accessible versions: Semantic HTML, ePub, audio, electronic braille, and tagged PDF versions of all scanned documents. Students can access the desired version of an uploaded document with a click of the mouse or a tap of their finger.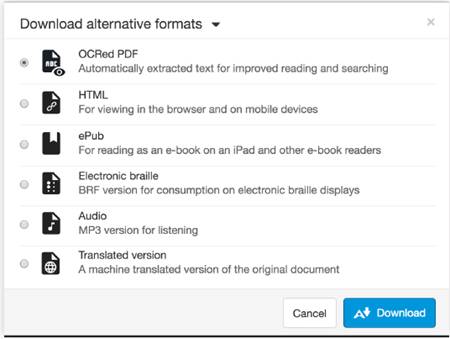 This fall, Ally will be enabled for ALL Blackboard courses. The only difference your students will perceive is that they will have the ability to interact with course content in the manner and method that works best for them. Blackboard instructors will have the added benefit of accessibility helpers that illuminate accessibility issues that might be taking place in a course.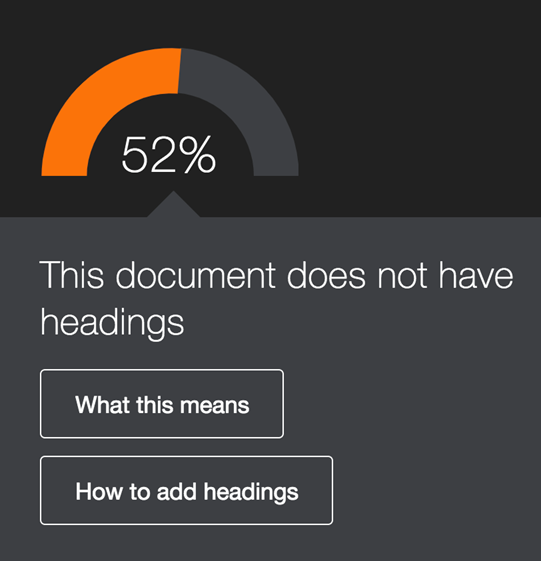 During the summer, we will offer multiple opportunities for SHSU instructors to become familiar with how Blackboard Ally works via multiple face-to-face and online faculty development sessions. In the meantime, if you have a question about Blackboard Ally, reach out to your instructional designer or email blackboard@shsu.edu.