In response to the very difficult conditions brought to the Houston-Huntsville area by Hurricane Harvey in late August, Sam Houston State University readied more than 180 online sections of shortened-schedule (7 1/2-week or "7B") class sections in October 2017. The SHSU Online Newsletter provided details of the 7B initiative in the November 2017 issue.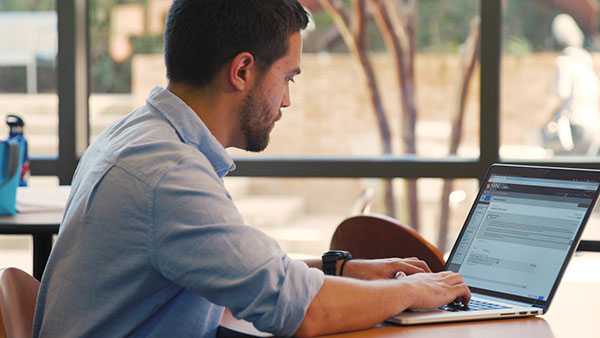 One of many students who took advantage of 7B courses is Marcus Montaño, a Criminal Justice major who will soon be graduating from the university. Montaño's 7B experience was featured in the web-based mapping application, "Crisis As a Driver For Innovation," which our newsletter described in last month's (March 2018) issue.
Montaño spoke recently with SHSU Online Newsletter to talk about how the 7B initiative helped him last fall and where he is now in his degree program.
Q. What 7B courses did you take?
A. I took a handful of CJ courses, Introduction to Technical Writing, and a statistics course.
Q. What were some of the differences in your experience between 7B and traditional-length courses?
A. Structurally, classes were the same as always – though in some cases, instructors did need to make some quick adjustments to course content just because of the shortened time frame. Otherwise, though, in terms of syllabuses, the courses were pretty identical... except for a much, much faster pace. My major courses were actually quite easy – although I did have a little bit of a struggle at first with statistics, due to the subject matter and the online delivery. That was kind of a one-two punch of new experience. But nothing was presented in a manner that was too difficult to grasp.
Q. How are you doing in your CJ program now? Did taking the 7B courses have any impact on your specific interests in the field?
A. My specific interests are the same as before. I'm actually finishing up my last full-time semester at Sam, with just a few summer courses over the summer needed to graduate. I was looking for some more 7B courses to take this [Spring 2018] semester, as I was hoping to finish by the end of the term, but there weren't any that I needed available this time. The 7B courses were very useful for me, though, when they were made available last fall.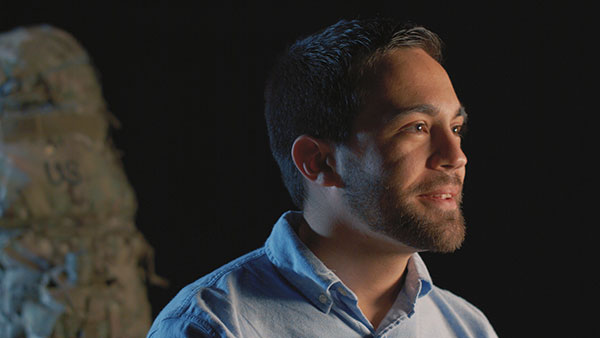 Q. What are your career plans at this point?
A. I plan to pursue a career in federal law enforcement. I'm looking at the FBI or the U.S. Marshals at this point--those are my primary goals--but I'm open to any career available to me in federal law enforcement.
Q. What advice do you have for other students considering 7B course work?
A. My classes were great, I actually had a great time taking them. For prospective students, I'd just say that with the quickened pace of 7B classes, it may be a little difficult to find the rhythm of them at first, but once you do, it works itself out and gets a lot easier.
Shortened 7B courses are a very convenient option for completing coursework quickly – and having options is what's best for students, including me.