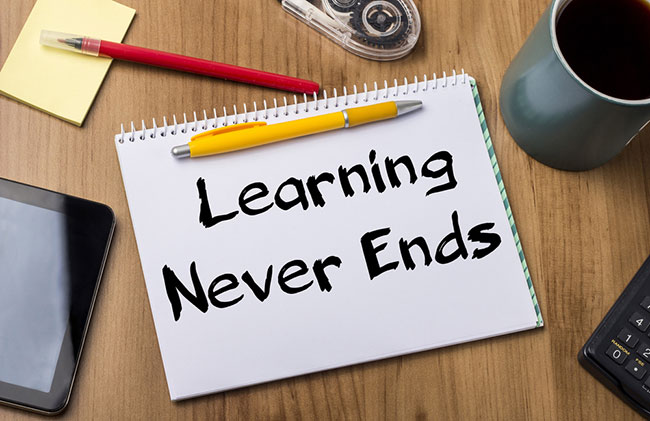 SHSU Online is offering some convenient How-To Sessions in March 2018 to meet faculty needs. SHSU faculty can sign up for fully online, cohort-based, and self-paced courses, as well as scheduled webinars. Remember, instructors can also use the faculty sign-up form to request a by-appointment session that can be conducted in person, over the phone, or via a webinar.
This month, Blackboard instructors can learn how to setup, manage, and record synchronous online meetings by signing up for our Blackboard Collaborate Ultra course. We also have a new self-paced certification course for Blackboard Ally. Blackboard Ally is a new tool from Blackboard that will help make your course content accessible to all students.
SHSU Online is providing VoiceThread webinars for March along with a newer offering, Blackboard Grade Center Best Practices. This webinar covers key points and best practices to remember when working in Blackboard's Grade Center. If you have ever been frustrated with the Grade Center in Blackboard, this webinar is for you!
Below is a full list of faculty development offerings for March 2018. Be sure to go to our sign-up page to enroll.
---
Faculty Development - March 2018
Fully Online Self-Paced
Blackboard Ally: Making Course Content Accessible
This online, self-paced course allows instructors to learn how to utilize the Blackboard Ally tool to improve course content accessibility. Online materials and activities will guide participants through the instructor workflow, how to interpret accessibility scores and reports, universal design for learning and how to improve file accessibility. For more information about Blackboard Ally, see the article in August's edition of the newsletter.
Blackboard Collaborate Ultra
This fully-online, self-paced course is designed to familiarize Blackboard instructors with how to use Blackboard Collaborate's new Ultra Experience in their Blackboard courses. This course covers:
Web conferencing as it applies to education

The continuous release cycle as it applies to Collaborate

Comparing and contrasting session roles in the Ultra experience

Navigating and participating in a session using the Ultra experience

Setting up a Collaborate session in the Ultra experiences

Use Moderator tools to facilitate a Collaborate session in the Ultra experience
Successful completion of this course awards the Blackboard Collaborate Ultra certification.
Webinars
VoiceThread
VoiceThread is a Blackboard enabled, collaborative, multimedia slide show that holds images, documents, and videos and allows people to navigate slides and leave comments in five ways - using voice (with a mic or telephone), text, audio file, or video (via a webcam). Participants will learn how to Add VoiceThread to their course, set up the VoiceThread link and grade student work. For more information on VoiceThread, check out this video.
Blackboard Grade Center Best Practices
This one-hour webinar covers some key points and best practices to remember when you are working with your grade center in Blackboard. Topics covered include common reasons that lead to miscalculation of grades for students, grade center columns (the ins and outs), extra credit, what those grade center icons stand for and more.
---