One of the challenges faced by online, hybrid, and web-enhanced instructors is keeping students engaged. While this Blackboard Tip could go into depth about the myriads of streams, hashtags, posts and cat videos that are all competing for students' attention, the tip will instead focus on a way to engage your students…..using the Blackboard app.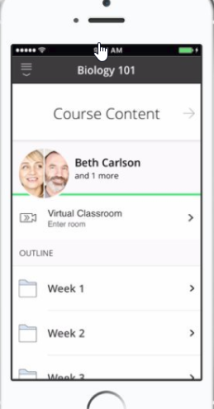 The app's feature set includes:
View Blackboard Activity Stream
View course items/announcements
View Due Dates
Complete assignments (Google Drive, DropBox & OneDrive integration)
Participate in discussions
Check grades
Interact with instructor and class via Collaborate Ultra
Download course files and view them when offline
Push Notifications
For full details on these features and more information about the Blackboard app, see the SHSU Online eLearning Support Blog.