If you were not able to attend any of our May and June webinars or the TSUS Faculty Development Days event, don't panic! We have every one of our faculty development event recordings in the Teaching Online With Blackboard support organization inside your friendly neighborhood Blackboard!
Just log into Blackboard, click the Organizations menu button, and select Teaching Online With Blackboard. You'll find what you are looking for under Recordings.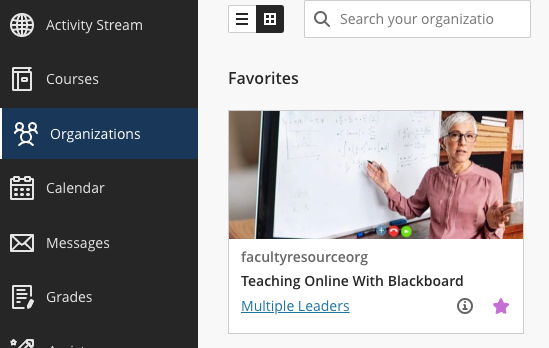 Want to catch one live? Sign up for any of the remaining webinars for July 2022:
7/7 Grading in Bb Ultra
7/21 Introducing Ultra Base Navigation for Blackboard Learn
Register today!