This month's faculty development article revolves around two events that will be beneficial for SHSU instructors as we move toward the transition to Blackboard Ultra.
Blackboard's Digital Teaching Symposium
Anthology Together (formerly Blackboard World)
Blackboard's Digital Teaching Symposium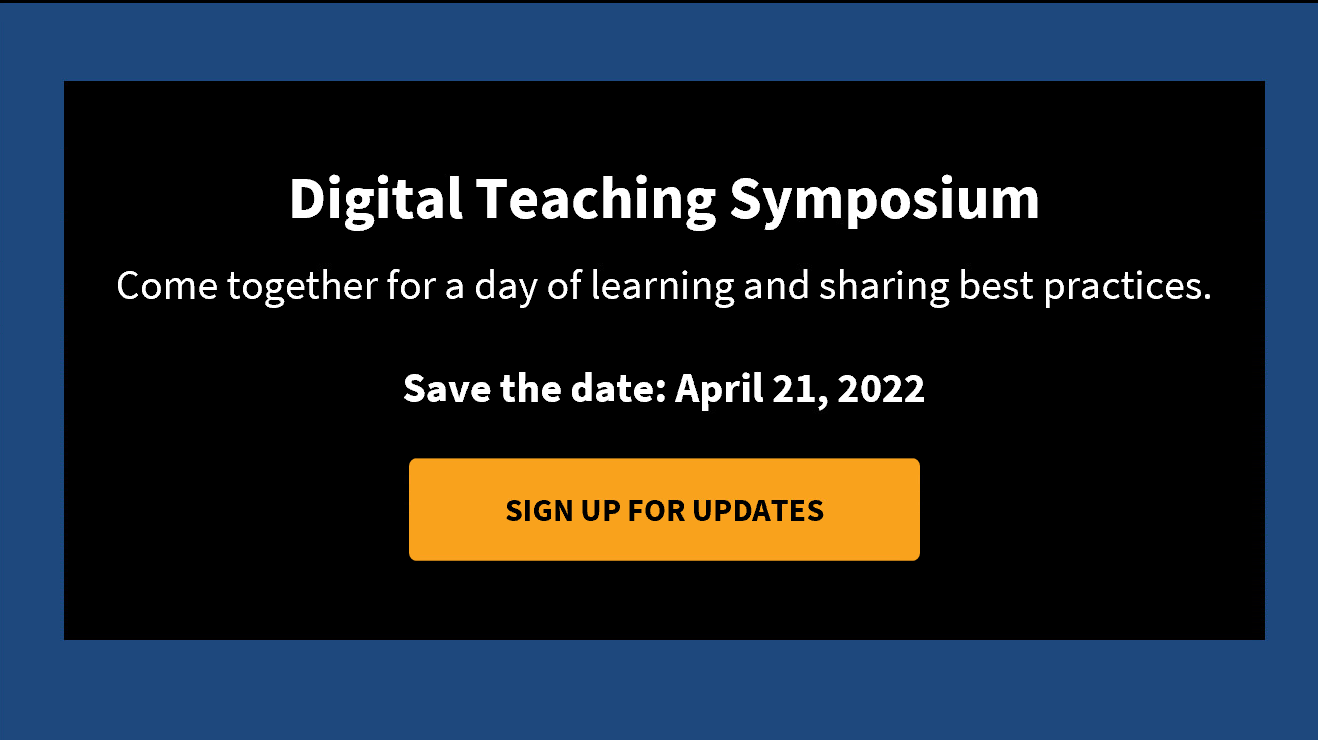 Save the Date: April 21, 2022
About the event
In a world of a million screens, keeping your learners focused on their studies is a complex challenge. 
Digital teaching in 2022 is an ongoing exercise to engage your learners in new ways. Educators today are challenged with pairing their coursework with new tactics to get learners involved in their studies.
Digital teaching today requires resilience – the ability to keep helping your learners succeed no matter what. Let's come together for a day of idea sharing about what helps you rise every day.
Join Blackboard and colleagues from around the globe on April 21st for a full day of peer-led sessions on digital teaching strategies for the unique needs of 2022. 
Who is this event for?
Educators! Whether you're full or part-time faculty, a teacher, lecturer, instructional designer, learning technologist, or any other instructional role, this symposium will further your familiarity and understanding of learning technologies.
Use this link to sign up for updates on the Digital Teaching Symposium and get notified when registration opens!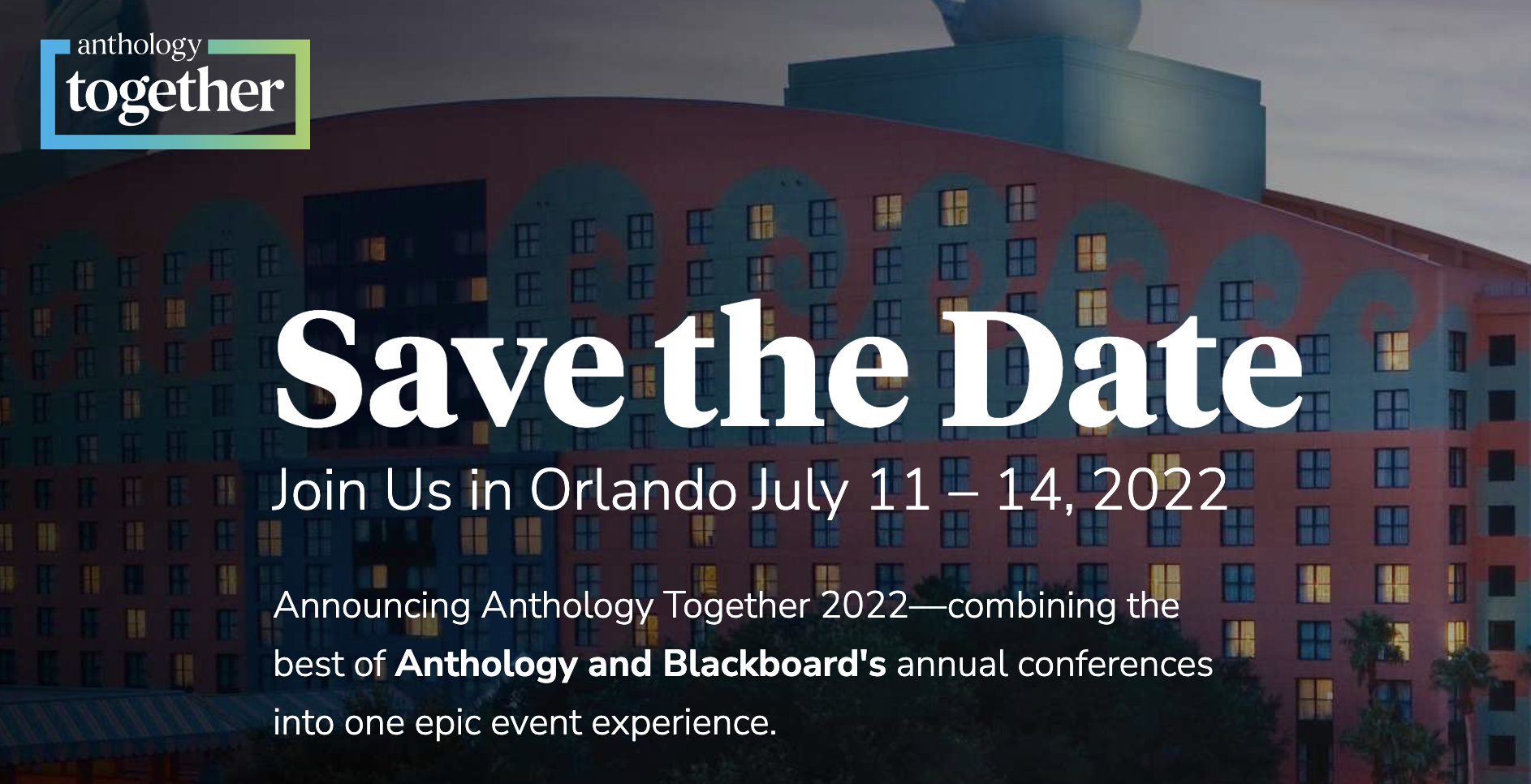 Anthology Together
Anthology + Blackboard Bringing you the best in EdTech
July 11-14, 2022
Orlando, Florida
Get Ready for Anthology Together 2022! We are thrilled to announce that we will be hosting Anthology Together, a one-of-a-kind event experience bringing together the most innovative education professionals from around the world.
Over the four days, we will hear from industry thought leaders, education professionals, and learners from all backgrounds and life experiences about the key issues and trends in EdTech that will drive innovation in 2022 and beyond.
Anthology Together is the destination for education professionals featuring keynotes by industry thought leaders, peer-driven discussions, best practices sharing, and a variety of networking opportunities. Learn from the best institutions and organizations in education on how they inspire and achieve greatness.
Visit the Anthology Together website to learn about the conference, find out when the call for proposals opens, and more!