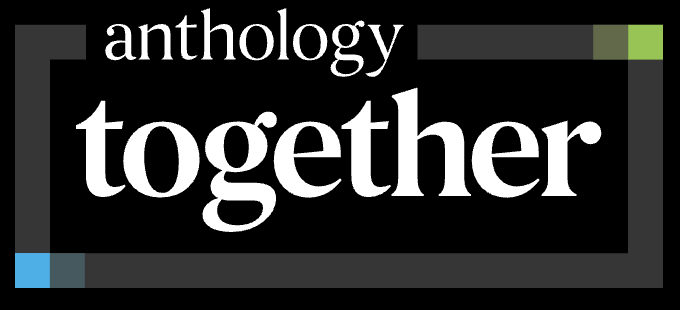 SHSU Online staff recently attended the Teaching and Learning Roadmap for Blackboard Ultra at the Anthology Together conference in Orlando, Florida. You may remember that Anthology Together is what has taken the place of Blackboard World after the Blackboard-Anthology merger. We were really interested in learning more about how Blackboard Learn Ultra will be developing over the next six months.
The session was packed full of useful information and important context about how development for Blackboard Ultra has been ratcheted up. One of the first moves that Anthology made after merging with Blackboard was to triple the development resources focused on Ultra. This has allowed the speed and frequency of updates to increase substantially.
Here are just a few of the most recent updates for Blackboard Ultra Courses:
Points-based overall grade options
Grade history
Display one question at a time
Control when students should see submission, feedback, and grade
Calculated Numeric question type
Hide test timer to help with student anxiety
Clearer understanding of progress through tests
Unanswered question warnings
Inline rendering of PDFs and Office docs
Code snippets
Choose and request pronouns
Record name pronunciation
Control how you are displayed to peers
There are actually many more improvements that have been made in the last three months, but this article is focused on the future.
Forward Looking Statement
As these features are in development how they look/work and when they are available may ultimately change.
Let's take a look at the updates first by category and then by availability. The categories are:
Assessment and Grading
Course and Content Activity Design
Collaboration
Diversity and Inclusion
Deep and Seamless Integration
Availability is sorted by:
1-3 Months
3-6 Months
6+ Months
Assessment and Grading
1-3 Months
Advanced Test Display Options: Page Breaks, Question Clustering, Randomization support (all presentation methods)
Student Test Taking: Timer Reminders(Appear at key times during timed assessment, can be manually dismissed)
Enhanced Auto Save: Every two seconds
Flagging questions for review
Question Bank Enhancements

Create, manage, delete question banks (AUGUST)
Edit questions inline
Search for and copy existing questions from other banks
Copy banks between courses (NOW)
Linking to questions within assessments and question categorization

Overall Grade Improvements: Advanced Calculations, Transparency to student on how grade is calculated
Assessment Exemptions: Set different exemption for a particular student (extra time, additional attempt, visibility)
Inline Grade Efficiencies: Undo/Redo (AUGUST), See comments within the annotation list (SEPTEMBER), Move to desired comment from the annotation tool
3-6 Months
Assessment Exemptions

Drop/remove an assessment score for a single student from the grade book calculations
Any gradable item supported
See which graded items have been submitted

Gradebook Improvements: column sorting, column collapsing, filtering, needs grading workflows, send personalized reminders
Hotspot question type
Formative/Ungraded Assessments: Improved support, complete/incomplete, multiple grading schemas
6+ Months
Flexible Grading: Enhanced grading user interface, grade by question or by student, per question feedback & rubric and more..

Course and Content Activity Design
1-3 Months
Content Editor Enhancements

LaTex typed directly into editor
Better control for display of media

Course linking (Learning modules, folder, document, test, assignment, discussion, journal)
Student preview enhancements: ability to delete/retain preview user and associated data
3-6 Months
Smoother drag and drop functionality
Improved course outline and performance and visual hierarchy
Support for additional level of depth "three folders deep"
Course Outline Search: searching and filtering, locate content quickly, also searches learning modules and folders
Collaboration
1-3 Months
Group Management

Ability to important course group sets and membership in bulk via CSV file
Ability to export

Group Collaboration

Dedicated Group space and associated tools
Individual group support
Non-student members supported in groups

Messaging Improvements

Larger message window
Messages for private courses
Easier group messaging
3-6 Months
Discussion Improvements

Prevent editing or late posts
React to posts (Like/Star)
Subscribe to discussion updates
Diversity, Equity, and Inclusion
1-3 Months
Manage display name allowing for self-expression and diversity

Students can choose to display given name, additional name, or both
Displays consistently throughout application

Immersive Reader
Improved Mobile app

Consolidate student and instructor apps into single app
Strong alignment between web experience and mobile
Immediate availability of new features across web/mobile

Insights and Reporting

Detailed information on student progress on graded and ungraded items
Bulk Messaging
3-6 Months
Instructor Reporting

Access to course activity vs grades report
Understand which items/students need checking
Deep and Seamless Integration
1-3 Months
MS OneDrive Collaborative Editing

Support course and group based document collaboration

Allow academics to create course level groups and assign documents for collaboration

Allow access to brand new document or existing file from OneDrive

Cloud Assessments 6+Months

Use collaborative documents for gradable assignments

Use native version history

Microsoft Teams Meetings

Create and manage meetings

Easily access recordings and change meeting settings

Support for ultra data sync to allow scheduling of users to meetings
6+ Months
Virtual classroom integration

Richer integrations with best in class

Attendance and group integrations for instructor efficiencies
As you can tell, there is a tremendous amount of work taking place behind the scenes. As always, SHSU Online will be here to support these updates for you and your students!