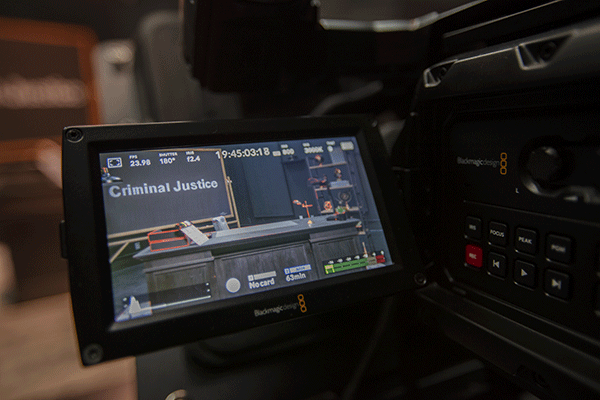 While walking around on campus, you may have noticed some changes in Studio B, located in the Dan Rather Mass Communications building. If you haven't seen it yet, though, here is what SHSU Online has been up to.
SHSU Online's Creative Services and Innovation team recognized that Studio B needed a facelift. The old setup has served well over the past years, but with the new push for better lecture content within the University, the team knew the space could be utilized in a more sophisticated manner. A lot of planning went into the upgrade, and much of the SHSU Online staff had a hand in improving the studio.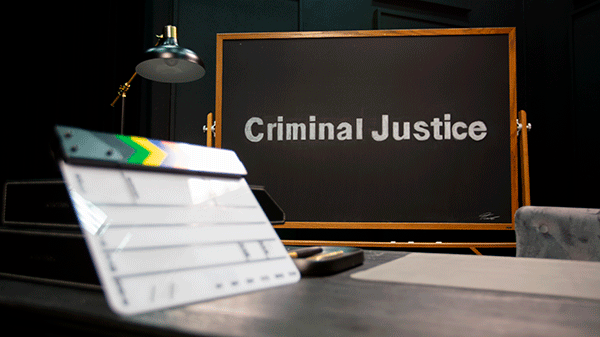 What was once a large white room is now a sleek blacked-out lecture studio. The walls were painted black, new flooring was installed, and we created a set design that's both aesthetic and practical for recording lecture content.
Among the many equipment upgrades, new cameras are a huge part of this creative endeavor. RED is one of the leading manufacturers of professional digital cinema cameras. For reference, Disney's "The Falcon and the Winter Soldier" and "Jurassic World" were both shot with RED cameras. These cameras and other added production equipment will help push the quality of every project much further.
We strive for excellence in the creation of media assets for the University. With this new and improved space, as well as the state-of-the-art tools within it, you can continue to expect quality media from SHSU Online.