As instructors, you often want to assign readings that students don't have to purchase as textbooks, but you may face problems or hassles in doing so. You tell your students the library has the book—but then one student checks it out and no one else can access it. You share a link to an online article—only to have students complain that it doesn't work for them off-campus. You upload a PDF scan of some book chapters to Blackboard—and your Instructional Designer notifies you that it might infringe copyright. Surely there's a better way.
And there is! Let the Newton Gresham Library help.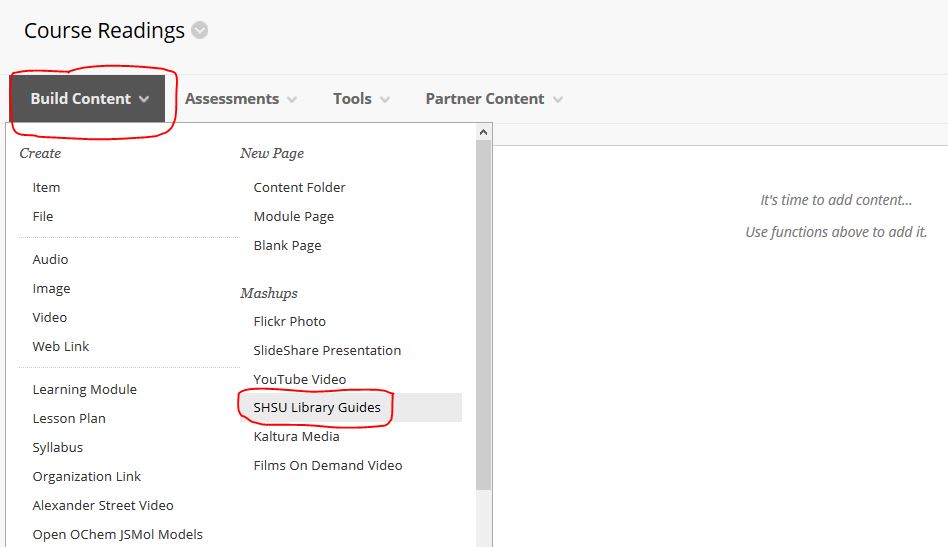 Print books can be held on Reserve for limited checkout periods—faculty may choose from 2 hours, 4 hour, 1 day, 2 days, 3 days, or 7 days. Library staff can scan book chapters or print articles, verify or purchase copyright permissions as needed, and host the files in a secure E-Reserves system. They can also search for digital articles and ebooks and compile stable links that are guaranteed to work on- or off-campus. E-Reserves readings can even be organized into units or modules however best suits your syllabus design.
Best of all, your course's custom E-Reserves page embeds seamlessly into Blackboard for the best student experience. No extra links or passwords for students to remember, and no new interfaces for them to learn. Just add your class readings to the course menu with an easy-to-use Blackboard LTI plugin, and the readings will display in the same pane where students engage with all their other course content. (View the detailed steps for embedding with the plugin.)
Let the trained and dedicated staff at the Newton Gresham Library handle all the scanning, uploading, and copyright questions related to course readings, and take back more of your time to focus on planning extraordinary instruction.