In an effort to meet the needs of the eLearning community, Blackboard has been updating Collaborate Ultra regularly. In this article, we will detail some new features and aspects of Collaborate, as well as provide an update on a much-requested feature coming later this year. The following new features are currently available in Blackboard Collaborate:
Whiteboard item manipulation
Share Camera(s)
Download Poll Results
Chat Improvements

Expanded Emojis
Chat Mentions (Tagging)
The Whiteboard
Blackboard has made minor improvements to the whiteboard. It is now easier to select and rotate items.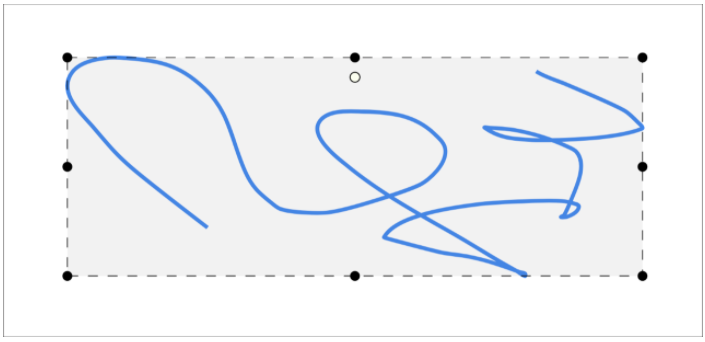 Share Camera(s)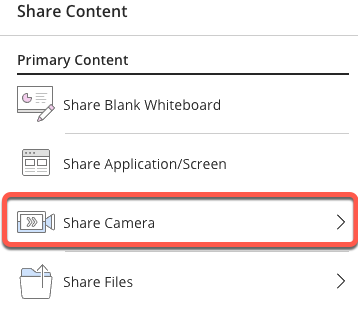 The Share camera option gives you the ability to share more than one camera. Share your video and share another camera connected to your computer. Students can see you and anything else you want to show. You're only limited by the number of cameras and USB ports in your computer.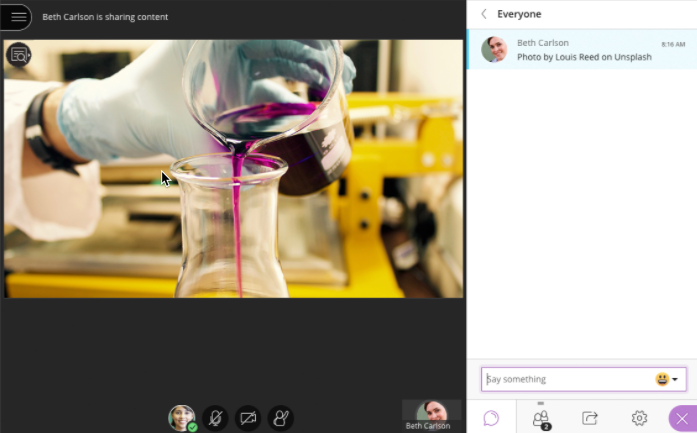 Download Poll Results
Now moderators, instructors, and administrators can download a session's Poll report. This report includes the poll question and how each attendee responded. It is available via the View Reports dialogue for a collaborate session.


Chat Updates
Emojis
An important part of a classroom dynamic is the non-verbal communication. The look on someone's face, or hearing the tone of their voice, tells you a lot about how they are getting along in the class. Emojis bring that non-verbal communication to a virtual setting. Browse or search for the emoji that conveys exactly what you want to.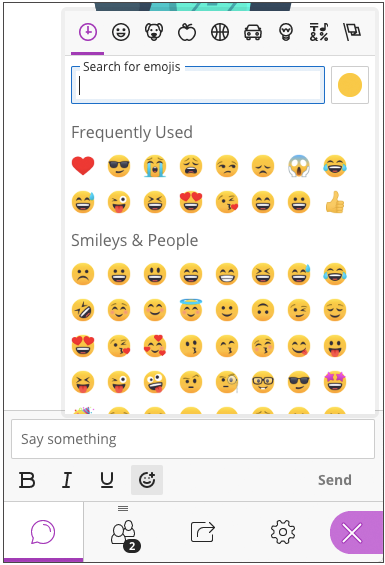 Use one of five supported skin tones on any human emoji. Use the Select skin tone button to change the skin tone of all human emoji at once. Or use Unicode characters to set the skin tone for the emoji when you use it.
Select skin tone: Select the Select skin tone button and choose the tone you want.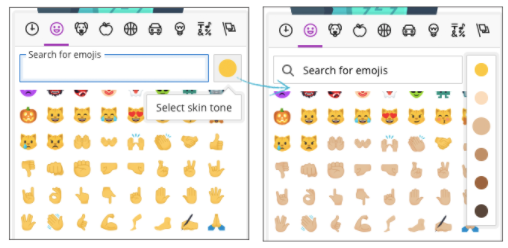 Chat Mentions
In the past, the chat, while useful, could become difficult because you didn't know where or when to look as the textual conversation was scrolling by you on screen. Now, Blackboard has implemented Chat Mentions in an effort to highlight dialogue and encourage engagement. Chat Mentions do the following:
Tag others in chat panel
Tagged attendees get notified
Use the @Symbol and start typing name
Moderators have (MOD) appended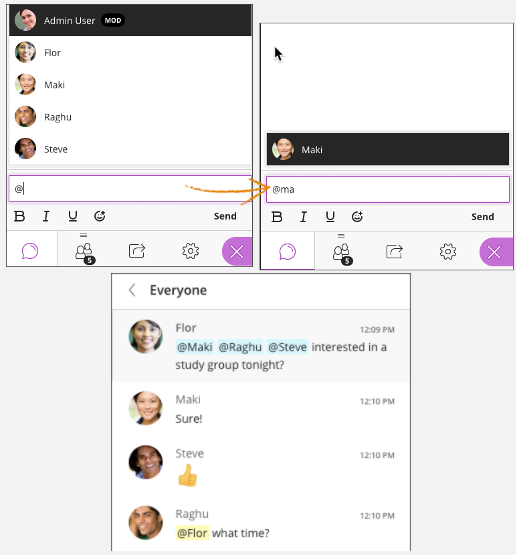 Coming Soon – Gallery View
Later this year, Blackboard plans to release Gallery View for Collaborate.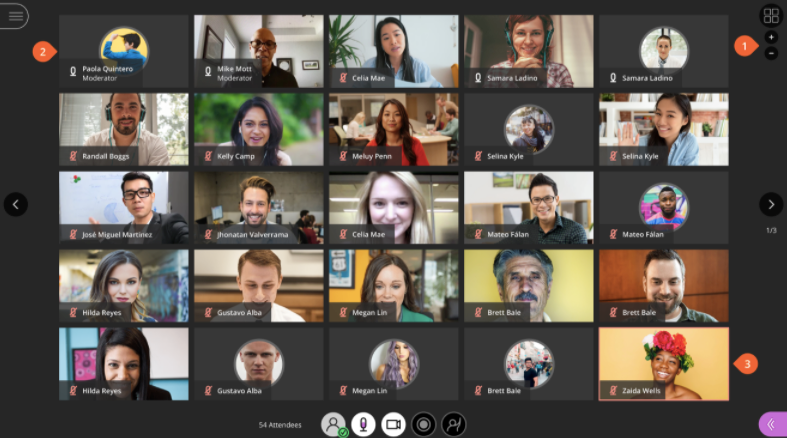 Gallery view incorporates:
24 videos in gallery view
Order of thumbnails (Me, moderators, presenters, participants (alphabetical)
Thumbnail includes name and Mic status
Active speaker is highlighted
Paginated view of videos beyond 24
Future Plans
Moving forward Blackboard is working to allow Collaborate users to:
Pin videos so they "stick"
Hide videos
For instructors, make one or two videos bigger and shown on top of the content as a focus