As we near the end of the spring semester, SHSU faculty and staff are leaning into the summer terms, looking for additional opportunities to deliver student services and quality teaching in a remote capacity. With the sudden transition to remote now a few weeks behind us, many are asking "What's the next best step?"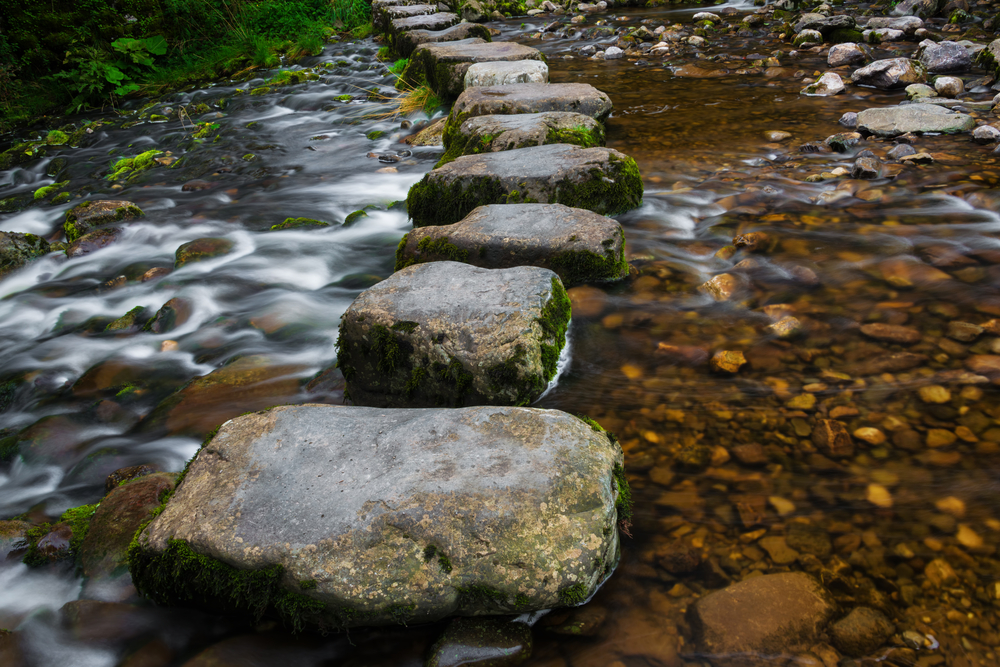 Nowhere do we see this keen desire toward enhancement more than in faculty efforts to take their remote summer courses to the next level. "Our institution has a very dedicated and capable group of faculty," says Ray Scheel, assistant director for online course design. Many faculty members are looking for ways to enhance their remote teaching courses. They are reaching out to their instructional designers about leveraging some of the other tools in Blackboard this coming summer.
Now that they have successfully implemented the use of web conferencing tools, like Zoom and Bb Collaborate, faculty members want to upgrade and diversify the remote teaching experience for themselves and their students by introducing and using some additional tools. "Faculty are trying new tools and approaches in this transition and the students are reaping the benefits of the faculty involvement," says Daniel Walker, assistant director for the SHSU Online Support Desk. "Faculty care about their students' success, and in this unique situation we are coming together to do what is right on behalf of the students."
According to instructional designers, tech analysts, and video producers at SHSU Online, over the past few weeks, there has been an uptick in faculty adoption of tools that promote collaboration, communication, group work, and interactivity. From announcements to discussion forums to group work, "these tools help to provide direct socialization practices where many are isolated," comments Elliott Cochran, instructional designer for the College of Criminal Justice.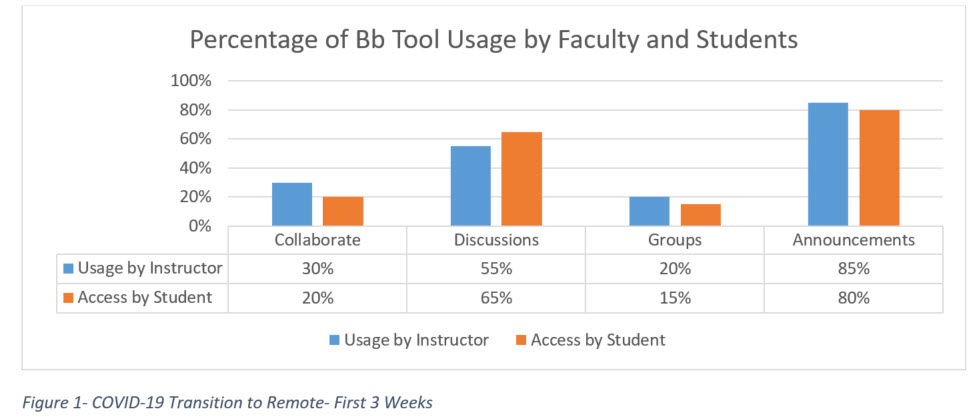 Some of Blackboard's productivity and course management tools are also seeing an increase in usage. For instance, deployment of the Blackboard grade center increased by 26% as faculty adoption grew from 46.5% to 73% in the first three weeks of transitioning to remote instruction. Faculty are using the auto-grading features, the automated grade calculations, the weighing of grades, and the feedback options of the grade center.
"Faculty who are hoping to make the most of their time will need to begin producing more content for the students, if they are currently doing most of their content delivery synchronously" suggests Thomas Sosebee, assistant director for course design. "Being flexible in delivery of content also needs to be mirrored in how the faculty allow the students to submit their assignments. Student voice and choice are even more important now than they normally are, because each student's life and environment have drastically changed over the course of this semester."
If you are wondering what other tools or strategies may be available to diversify the remote teaching and learning experiences in the upcoming summer terms, you have a few options at your disposal.