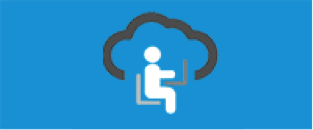 Starting in May, SHSU Online will begin to offer the Online Course Redesign and Faculty Certification program to all instructors at Sam Houston State University, not just those who teach online. We recognize that the transition to remote ​has provided an opportunity for more faculty to experience online teaching and learning first-hand. By expanding the Faculty Certification program, SHSU Online will be able to equip more faculty members who find themselves working in a digital environment because of the transition.
This fully-online program is predicated upon peer-reviewed research in online teaching competencies and best practices in course design.​ The program is presented over a four-week period, and attendees will participate as students and instructors in Blackboard courses.
SHSU Online will be certifying up to (waiting on confirmation) 40 instructors each month as part of the program.
The Program
Utilizes a guided course review and self-evaluation component
Contains presentations on course design best practices and online pedagogies
Involves collaboration and communication with Instructional Designers
Provides a model course to begin the redesign process
The Results
A better understanding of course design and online pedagogies
A newly redesigned online course
A certification from SHSU Online
A $500 stipend for cohort completion