SHSU Online would like to extend a hearty "Thank You" to everyone who participated in the first year of the Online Course Redesign and Certification program. It has been a successful year for the program and its attendees. The certification program would not have been as successful were it not for the support of the entire academic community at SHSU. By Thursday, July 11, SHSU Online has finished the first full year of this program. Here are the results, by the numbers:
Since June 2018, we have:
Hosted 21 certification cohorts
Moved 314 SHSU instructors through the program
Certified 291 instructors (as of 7/5/19; remaining 23 attendees will complete certification prior to the Fall 2019 semester)
Total Number of Certified Faculty by College*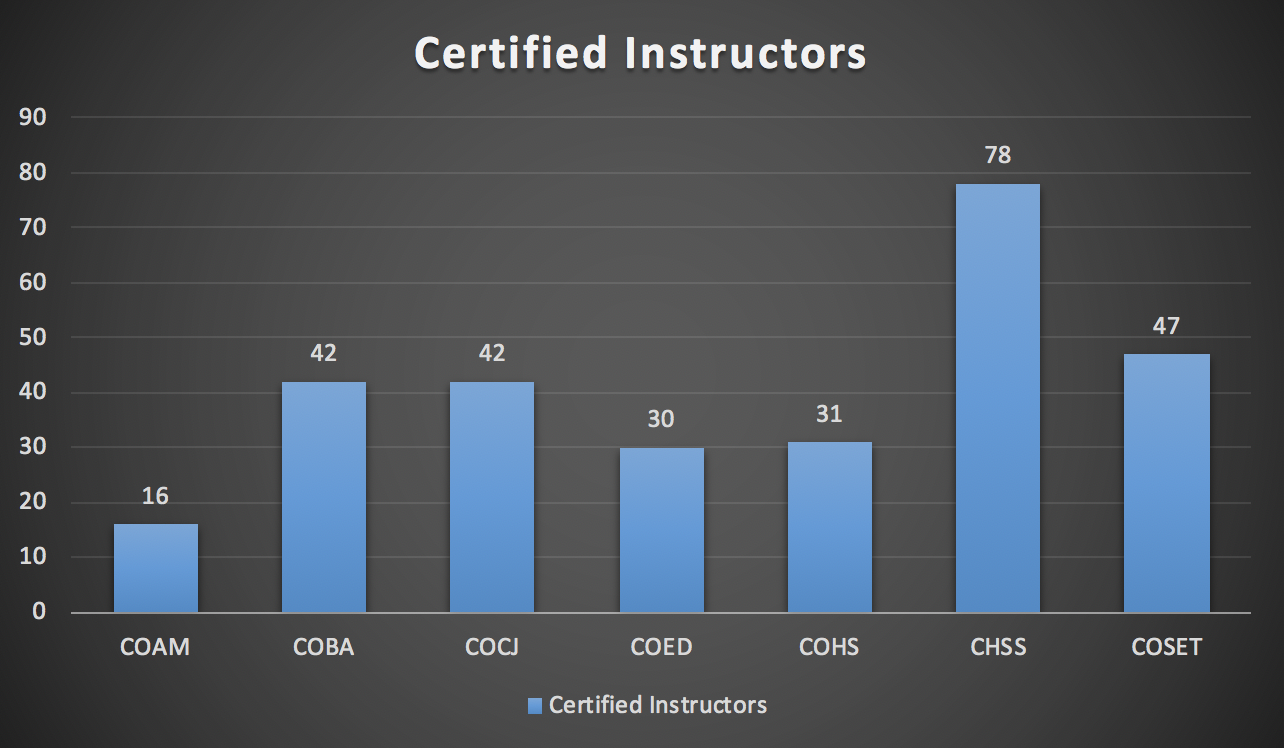 *Results do not include five non-instructional faculty members.
We are proud to announce that SHSU Online will have certified 314 instructors or 50 percent of current online teaching faculty by August 31, 2019. By this time next year, we should be near 100 percent certification!
Enrollment in the fall 2019 cohorts opened on July 15. Spring 2020 cohorts will be announced later in the fall semester.