Terri Allison: Dedicated Mother, Employee, and Online Student
Life can be complicated. Between professional responsibilities, family commitments, and financial obligations, it can be hard to find time for anyone to chase their dreams. This reasoning was dismissed by Terri Allison, who returned to school to pursue an undergraduate degree through SHSU Online despite an abundance of commitments.
Allison, a mother of three and case manager for the Aggie Honor System Office at Texas A&M University, is pursuing an online B.S. in Criminal Justice to explore her passions and to be an example for her children.
"Part of it is the feeling that you have to finish what you start, and trying to impart to my kids you're not always going to have a straightforward path; you're not always going to graduate high school, do four years of college, and begin your career," she says. "Letting them see that, even at my age, I could go back and I could get my degree is important."
Allison's family, daughters Tegan and Kristen, son Charlie, and husband Randal, have been an essential support system for her online education, but a promise made to her stepfather, Don Wood, remains in the forefront of her mind years after his passing.
"My stepfather was dyslexic at a time when no one really knew how to treat the disease, so he dropped out of high school at 17; three days after his 18th birthday, he was at Pearl Harbor when the attack happened," she says. "He never did any college credit, and that was why it was so important for all of his children to get their degree. I promised him I'd get my bachelor's completed eventually, and he said 'Don't let it get away from you.'"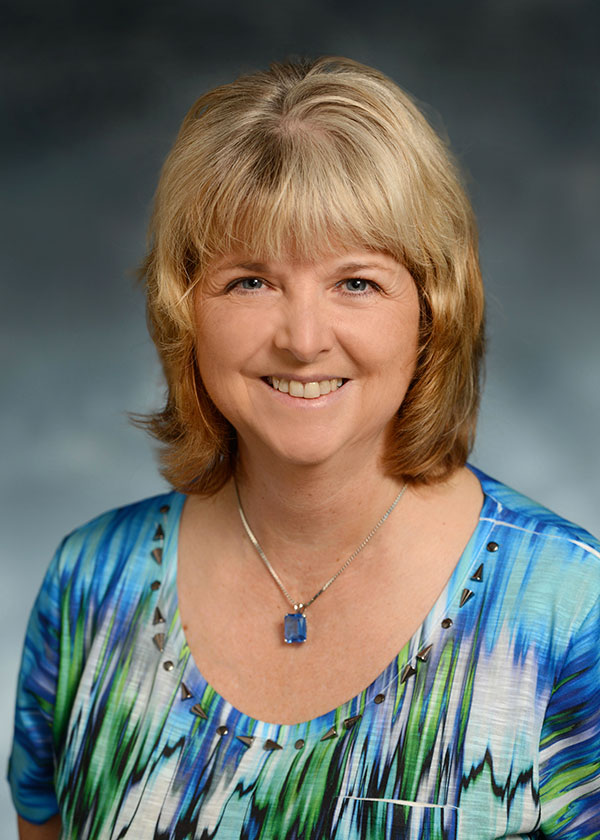 Allison was pursuing her Associate in Applied Science degree in Paralegal Studies at Blinn College at the time of his passing.
When it came to finding the right fit for her personal life and professional aspirations, she says SHSU was the clear choice for her.
"I looked at a lot of schools, and Sam Houston State University has by far the best reputation for criminal justice. It really dovetails with my paralegal background," she says. "After taking one of my first classes, Corrections, I definitely knew this was for me. It's a perfect setup. SHSU has everything I want right there."
With an expected graduation term of Spring 2016, Allison says the journey that has taken her to this point gives her the conviction to succeed and continue to develop personally and professionally.
"I've been at my job for more than 20 years, and I could easily stay with my current job and retire comfortably, but that's not where my passion lies," she says. "I want to do more and give back to those who helped me. I want to continue my education for a Masters in Mediation and then work in Restorative Justice, a field I like and a field that's changing. I want to be part of those changes."
Editor's Note: Special thanks to the SHSU Online Video Team for producing the above video of Terri Allison.