Katie Halbert: Finishing a Lifelong Goal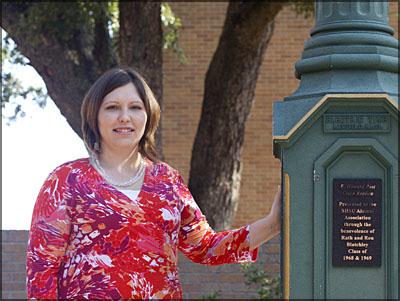 ---
Finishing what you start is important to many people, and Katie Halbert is no exception. Katie began her college education 10 years ago when she graduated from high school and will be receiving her Bachelor of Business Administration and General Business degree in August, 2012.
One thing that helped her realize this dream was being able to take online classes. "Being able to take online classes really helped," Katie said. "At the time I was looking for a new job and I could take online classes from anywhere." She partially credits the flexibility of online courses for her success.
Like many non-traditional students, Katie had family obligations to balance with her studies. Katie got married six years ago and recently had a daughter, Molly. Her family has also moved several times.
The one constant was her ability to take online courses anywhere and anytime. "If I moved or got another job and my hours changed, I didn't know if I would be able to go to class. I didn't want to drop or have my grades suffer, so online was really beneficial."
Throughout her education at Sam Houston State University, Katie was grateful to work with talented faculty members. "The faculty at Sam Houston are wonderful. They have inspired me to finish and to do my best work. They are knowledgeable in their fields and in the courses that they teach. They are definitely subject-matter experts. I appreciate that because I feel that I am getting a real quality education."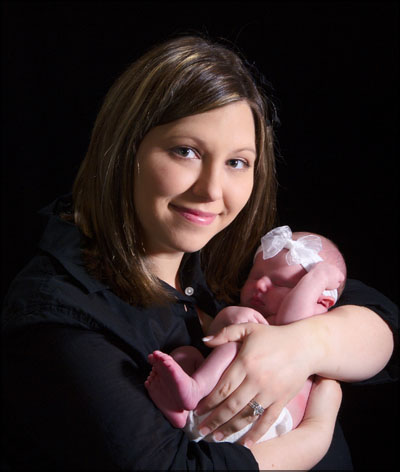 Katie's most rewarding student experience came this past Summer when she was taking Strategic Management and Policy. The project was a corporate and competitive business overview project that culminated in a 60-page report and 40-minute group presentation. "It was gratifying to see at the end what I was able to do," she said. "Even though we did this as a team, we each did our own individual reports. It was a capstone course and encompassed everything I have learned in these last 10 years."
Finishing her degree was of the highest importance to Katie. "Education is key," she said. "If you want to succeed in your career and get promoted, it's really important."
Katie also believed that once you start something, you should finish it. "I started something. I might have started it 10 years ago, but it was important to me to finish what I started and to show my daughter that you can go to school and you can get a degree no matter what you are doing in your personal life. It may take a while, but if you start something, you definitely need to finish it," Katie said.
Her advice to others seeking an online education is prioritization and time management. "Just because you aren't going face-to-face doesn't mean you aren't doing as much work," she explained. In some instances, Katie said that she had to work even harder at her online classes. While juggling work, family and school, Katie discovered that she needed to be organized and learn how to manage her time wisely to find a happy balance. "Manage your time and make sure you are able to that for yourself, before you take an online course," she advised.
With her undergraduate degree complete, Katie's educational journey may not be over. She says she will definitely consider going to graduate school and may explore one of the many online graduate programs at SHSU.
"I have taken online classes at other universities, and by far, Sam Houston's are the best as far as content and layout," she said. "Just the overall feel of Sam Houston Online is much better and more user friendly than any of the other colleges and universities I have taken classes with."