Cat Henson: From Jet Engine Mechanic to Academic Advisor
In a world full of opportunity, SHSU Online student Cathrine Henson is proof that a quality education is always available at Sam Houston State University.
Henson, who is currently taking online courses in higher education administration, has walked an unconventional path to achieve her educational goals. That path included two years of service in the United States Air Force as a jet engine mechanic, which she completed before returning to finish her undergraduate degree.
Upon completing her undergraduate degree, Henson says her decision to pursue a Master of Arts online was prompted by her desire to secure a well-paying job and be able to work while taking classes.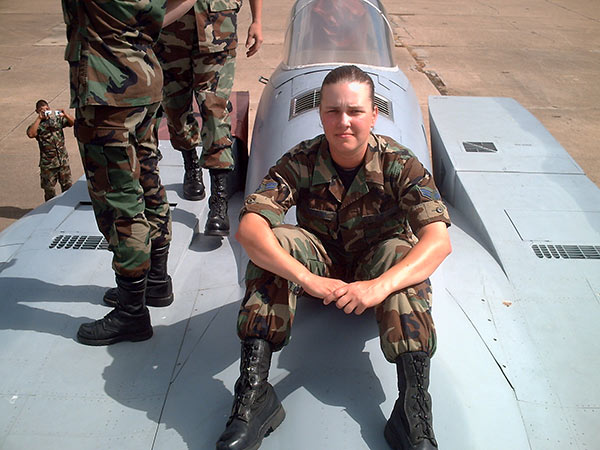 ---
"I'd never taken a class online and was kind of scared at first, but I started doing it and it's been wonderful," she says. "I was really surprised how fast I transitioned from classes on campus to online classes; the online courses have been almost the same as being in the classroom. Professors respond back really quickly whenever you have a question, and the way the website is formatted, it's very simple to understand what's going on with the assignments, readings, and everything."
SHSU Online and the Veteran's Resource Center worked with Henson to apply funds awarded to her through the GI Bill toward her education. SHSU offers U.S. military preferred programs to veterans and has consistently been named a G.I. Jobs Military Friendly School, receiving the honor again for the 2013 school year.
Henson continued to receive encouragement from her father, Tom, an SHSU Class of '63 graduate, to continue to advance her education and pursue her professional goals.
In addition to furthering her education, Henson says the experience of taking classes online has given her an opportunity to discover new things about herself.
"The online program changed me as a student, and it also changed me as an individual when it comes to setting my priorities, taking care of business, and pushing forward," she says. "I've learned that I'm more determined than I thought I was, because you have to take initiative with your online courses."
When it comes to the holiday season, Henson is glad she has continued to grow as a student, because it makes for some lively banter around the dinner table.
"I have five siblings that all have college degrees as well, so there's a little competition among us," she says. "My dad motivated me my whole life, and taught me that education is something no one can take away from you; it's something I really want to have."
Upon receiving her degree following the Spring 2013 semester, Henson plans on pursuing a career as an academic advisor in higher education in order to ensure students find their calling.
"I am interested in both academic advising and mentoring because everyone needs some help through their college journey to find what they want to do in life and how they are going to do it," she says. "It's is satisfying to assist people, and I really love the university environment."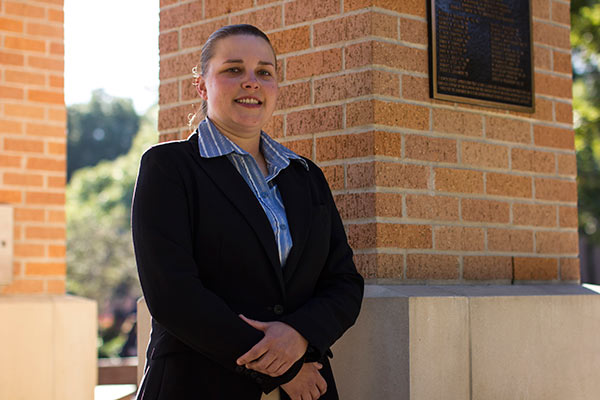 For more information on Sam Houston State University's online degree programs, visit https://online.shsu.edu.