-Daniel Walker, Assistant Director for Online Support Services.
The 24/7 Online Support Desk welcomes DJ Modisette as the new Support Desk Manager.
We at SHSU Online are thrilled to have DJ step into our Support Desk Manager position. He is an excellent fit to lead our team and we know he will be extremely successful in his new role. The Online Support Desk is in excellent hands and will continue to expand the growing support services provided to the faculty and students at Sam Houston State University.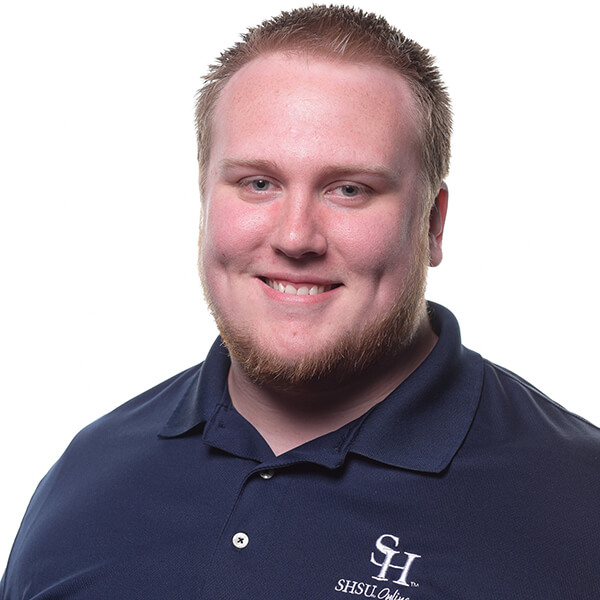 We caught up with DJ recently and he had the following to say regarding his new position.
"I've had the pleasure of working in higher education and technical support roles for over 10 years now, and I have loved every bit of it. You get to go into work every day knowing that you have the opportunity to positively impact somebody, to turn their day around, to make them feel heard. I've now gotten to spend five of those great years here at Sam Houston, four of them with the SHSU Online team.
"I believe that the Online Support Desk represents everything great about working with Sam Houston State University and that is in large part thanks to the great leadership and vision that guides it. I believe in the mission of our great institution, The Measure of a Life is in its Service, and I bring that to work with me every day. I'm eager to step into this new role as the manager of the Support Desk and I'm thankful to have the opportunity to continue contributing to such an incredible team."
Faculty and students can reach out to the Online Support Desk 24 hours a day by calling (936)294-2780 or by emailing blackboard@shsu.edu. We are always here for you when you need us