EDITOR'S NOTE: Starting this month, we are pleased to offer a podcast-style tie-in, or "Quick Hit" for each Blackboard Tip! Check out the audio tip at the end of this article.
Have you ever wanted a pull out a specific section of one of your lecture recordings? Maybe you just wanted to highlight the most important part of a previously released Kaltura video? Well, do we have good news for you!
You can set the Start and End times for any Kaltura video by choosing to embed the video in Blackboard. Aside from the normal way of placing Kaltura Media directly in Blackboard courses, Kaltura allows instructors and students to embed videos directly into a text editor using the HTML button.
You can easily set the start and endpoints for Kaltura videos by accessing the Share tab directly beneath the video in your My Media gallery in Blackboard.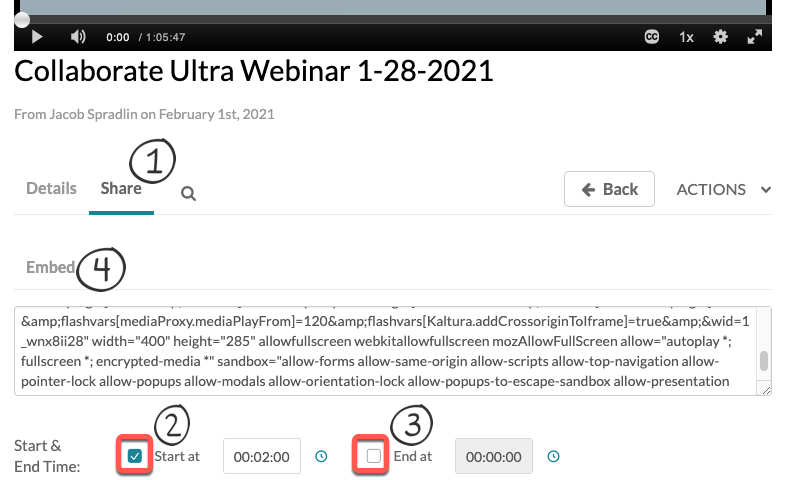 Access the Share tab under the video in your My Media
Set the Start at
Set the End at
Copy the Embed
Paste the embed code in the HTML window of any Blackboard text editor.
Submit the item.

Note: You'll want to find your video start/end points PRIOR to doing this.
Taking these steps will help your students to arrive at the part of a Kaltura video that is most important for them to watch and remember.
---