We're halfway through another exciting season of Bearkat football, and we're thrilled to continue backing the 'Kats at every home game's tailgate. Student Activities and Bearkat Athletics continues to provide these great opportunities for us to represent fully online students, and we're thankful for every moment we get to Stand Tall with the thousands of students, faculty, staff, alumni, and every one of you that stop by our setup in Bearkat Alley at every home game.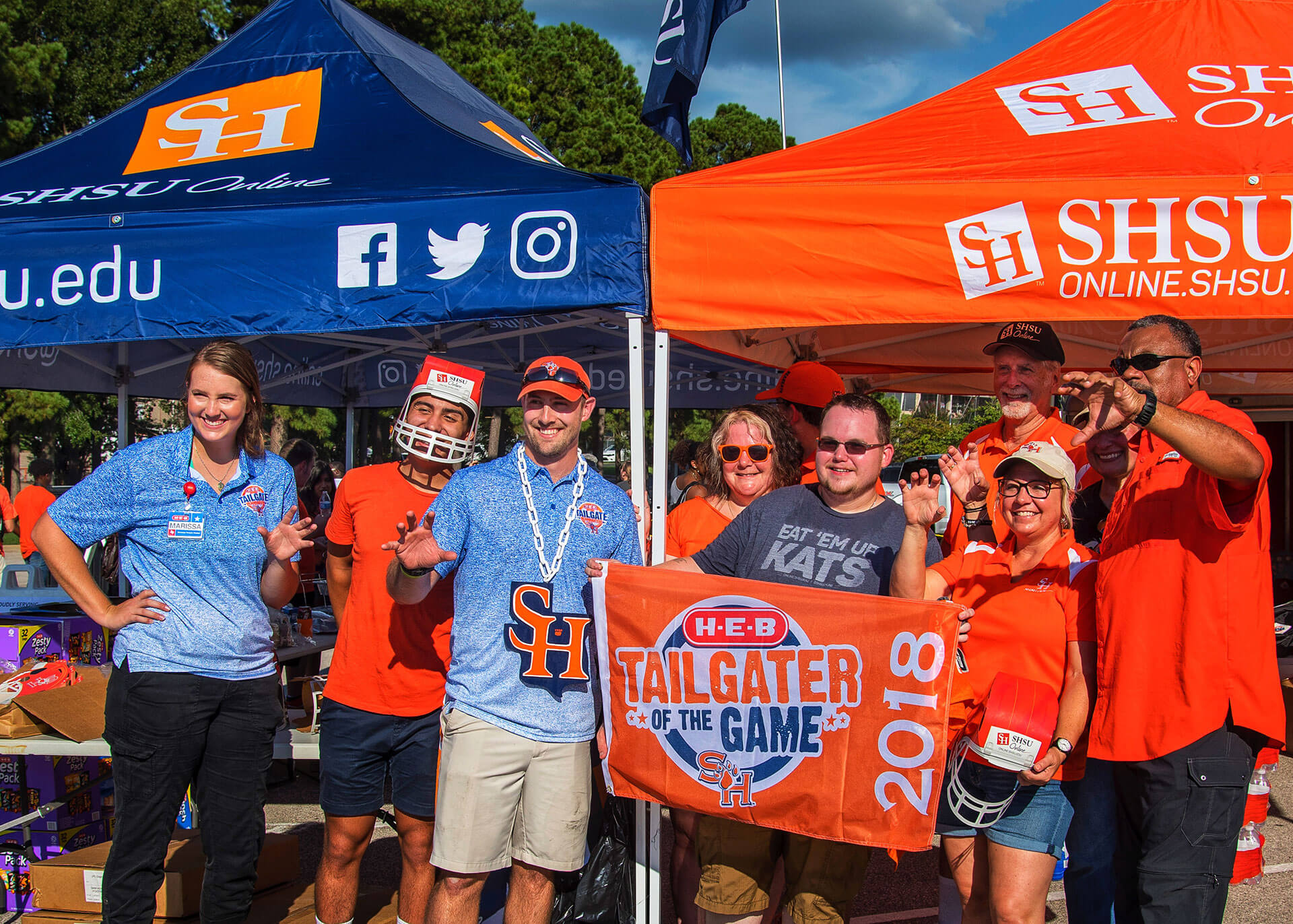 SHSU Online team members accepting H-E-B's Tailgater of the Game award at the Sept. 15, 2018 tailgate. Photo courtesy of Sam Beard.
Whether you attend every single game or have never been to a game in your life, we invite you to join us at the next tailgate, October, 27 (or November, 10)!