An SHSU faculty member in the College of Education appeared in a widely distributed audio podcast in February 2018.
Assistant Professor Ricardo Montelongo, of the College's Department of Educational Leadership, was the subject of episode 191 in the Teaching in Higher Ed podcast, which is moderated by Bonni Stachowiak, an associate professor of business and management and Director of Teaching Excellence and Digital Pedagogy at Vanguard University of Southern California.
Episode 191, "Creating Immersive Learning Experiences in Online Courses," aired on Thursday, February 8, and can be heard at http://teachinginhighered.com/191. The podcast is syndicated on all the major podcasting platforms, including:
iTunes: http://teachinginhighered.com/itunes
Stitcher: http://teachinginhighered.com/stitcher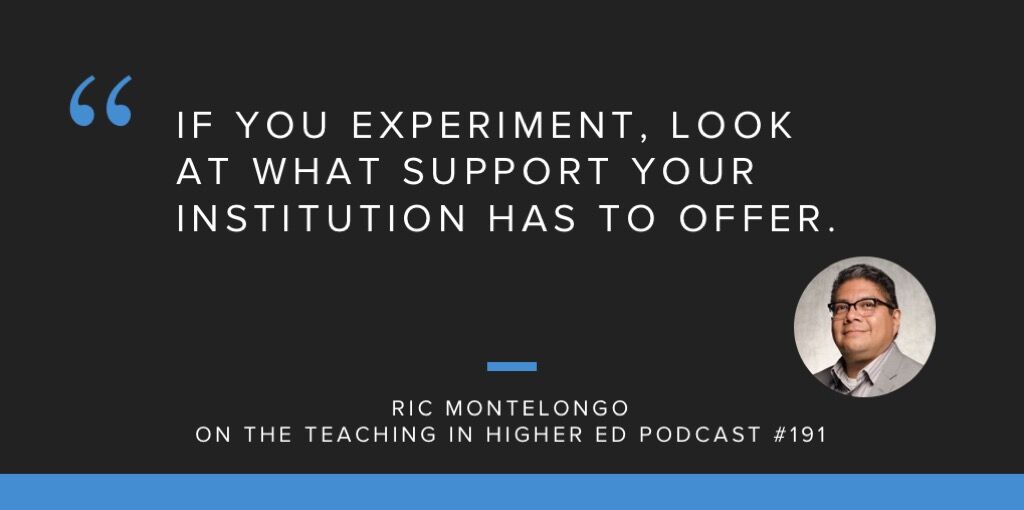 In the podcast, Dr. Montelongo discussed his interests and experience in a variety of technologies that he is using to create immersive multimedia experiences for his students in educational leadership classes. The professor has worked with SHSU Online's Creative Services team in exploring some of the different technologies available, including point-of-view (POV) action cameras like GoPro and 360-degree cameras which allow students to manipulate the camera view so they can "look around" the filming location for themselves.
A colleague of Dr. Montelongo's, Dr. Stacy Jacob at Slippery Rock University, had done an earlier episode in the Teaching in Higher Ed podcast (episode 163, "Games in the Higher Ed Classroom.)" Dr. Jacob recommended Dr. Montelongo to the moderator as a possible subject due to his use of POV and 360-degree cameras in his courses.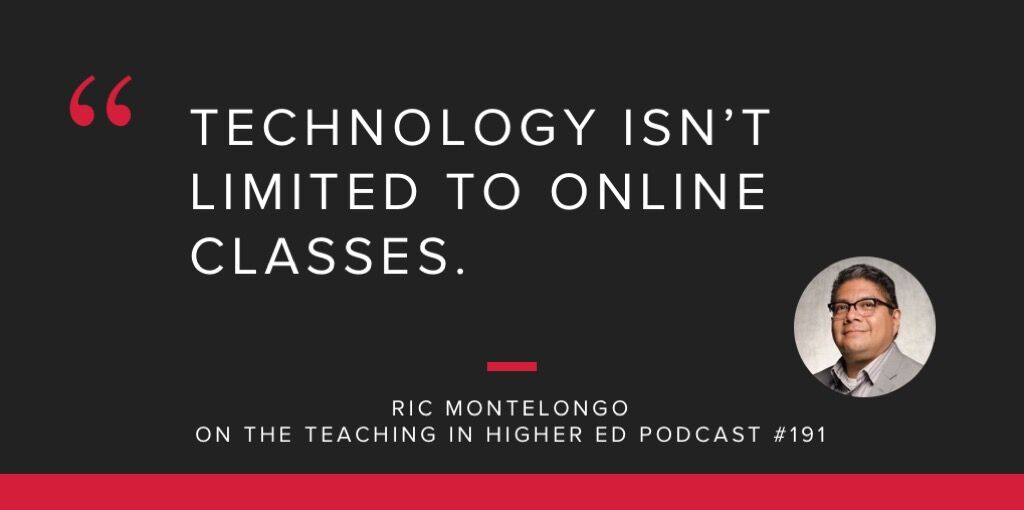 In the podcast discussion of how he became interested in these technologies, Dr. Montelongo related his interest in POV cameras to his enjoyment in watching videos of roller coaster rides (a popular subject for user videos made for YouTube). He also described a few specific examples of his use of such cameras. In one instance, he took an action camera to a visit with the president of a historically black college. In addition to using the camera during the interview, Dr. Montelongo also took his online students on a virtual tour of the campus and the surrounding neighborhoods... supplementing the video with newspaper articles about the community and other external resources that provided contrasting perceptions. The combination of the POV camera footage and the other learning resources helped give his students a broad, well-rounded picture of the college, its leadership, and its community.
Dr. Montelongo also mentioned using a 360-degree camera on a visit to a university campus in Galveston. He used the footage from the camera to familiarize students in a face-to-face doctoral class in educational leadership with that campus, and the application of adaptive leadership by campus leaders. Students could rotate their views of the camera footage, and enjoyed having the option of looking at different buildings at the location.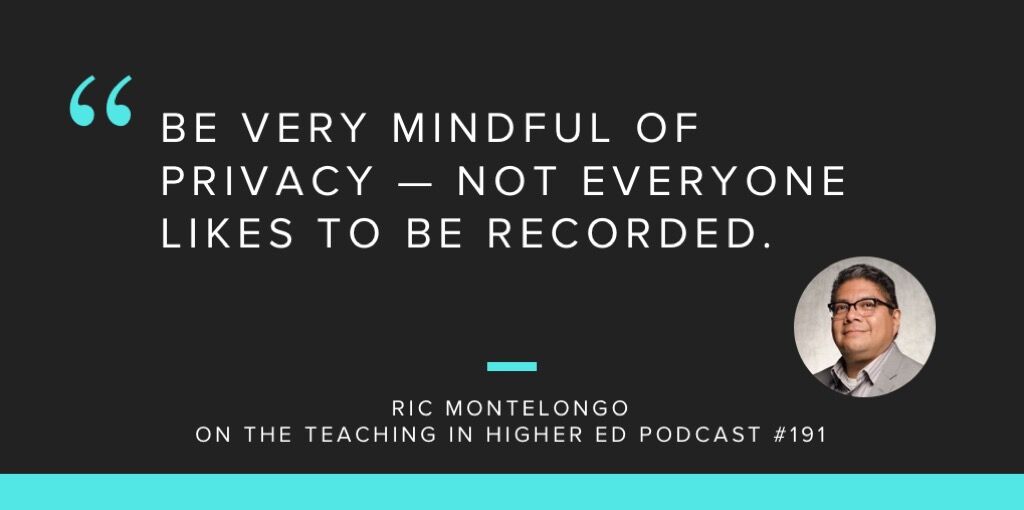 During the course of the podcast, the professor and his moderator talked about a number of issues that instructors need to consider when using immersive multimedia technologies like the POV and 360-degree cameras. One important concern, Dr. Montelongo noted, is privacy. As he told the interviewer, "not everybody likes to be recorded, so be respectful of students, staff, and faculty and what they want as far as being on camera is concerned." He urged instructors to be diligent in asking individuals for permission to record them.
Other important factors, Dr. Montelongo noted, include thorough familiarity with the specific devices that instructors intend to use, and the limitations imposed by limited battery life for those devices. He related his own experience in working with a motion camera that proved to be very sensitive to wind noise while he was using it on a moving golf cart during the tour of the historically black college campus--and, during the same tour, his need to switch from the action camera to a camera in his smartphone because of depletion of the first camera's battery.
Dr. Montelongo is teaching educational leadership again during the current semester, and he is planning to visit a Hispanic-serving institution on the border. He will take his GoPro camera again on this visit, so that he can talk to his students about multicultural leadership and simultaneously provide immersion into the border environment. In the podcast, he mentioned a new book by Juana Bordas called Salsa, Soul, and Spirit (details at http://www.juanabordas.com/books-and-resources/salsa-soul-and-spirit.html), which he considers a great resource for his class and which will supplement his POV camera and lecture coverage.