Because of SHSU Online's integration between Kaltura and Zoom, all cloud-recorded Zoom calls made when using your SHSU Single Sign On account will automatically be available in your Kaltura My Media library. Those cloud-recorded Zoom calls also benefit from Zoom's built-in auto-captioning, which also carries over when they are stored in your Kaltura My Media library.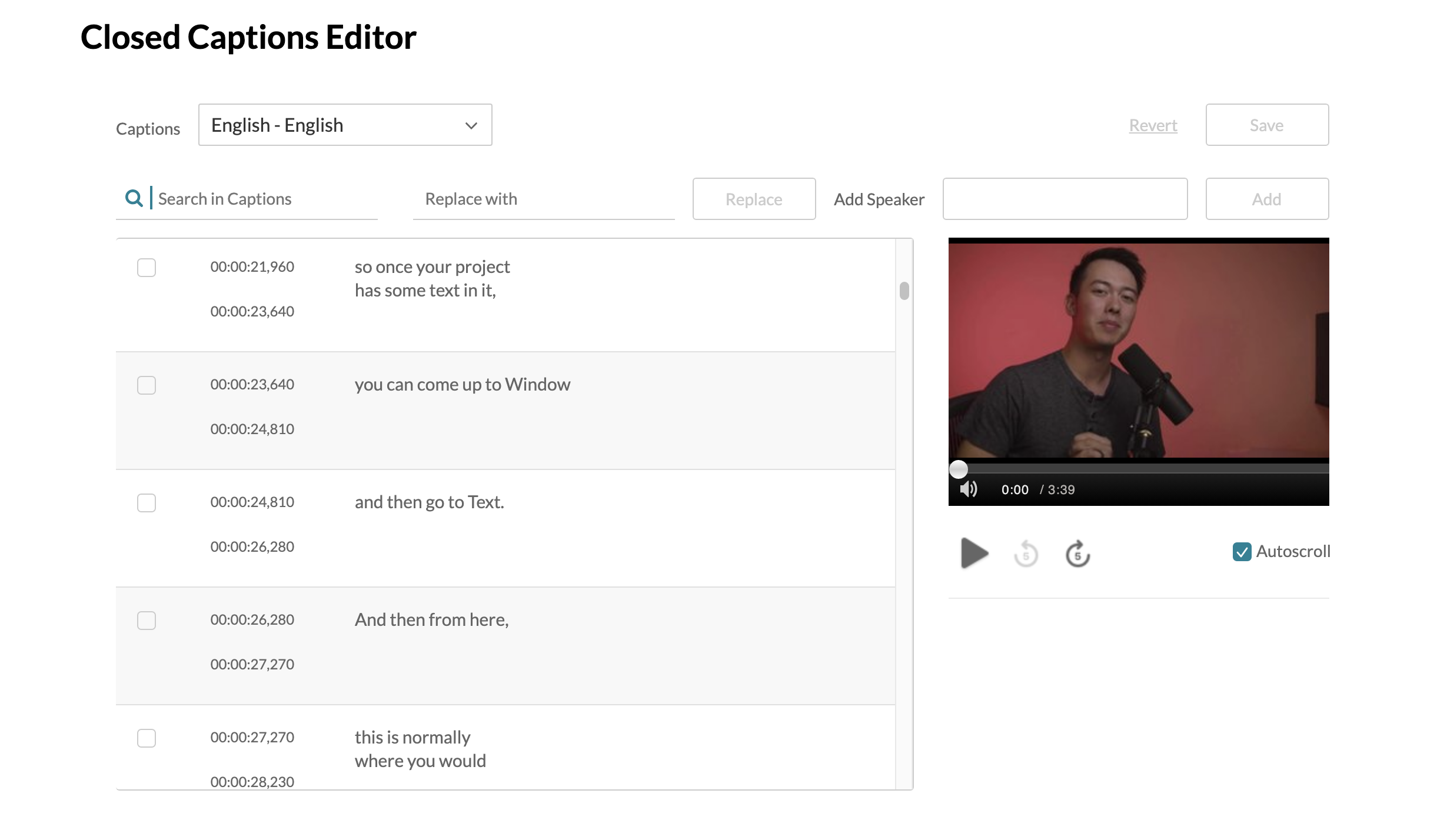 The automatic captioning produced using Zoom is an efficient way to generate your own captioning for videos you create and is ready to be used in your courses.
Please make note of the following details regarding automatic captioning with Zoom:
The time it takes for Zoom to generate and for Kaltura to transfer auto-captions is usually small, but in some instances could take 24 hours or more.
While Zoom recordings may not be completely accurate, corrections can easily be made using the Closed Captions Editor inside Kaltura.
You can upload multiple subtitles and caption files (SRT, DXFP, and VTT) and transcripts (TXT) to a single video and viewers will be able to select and toggle between different language subtitles and captions.