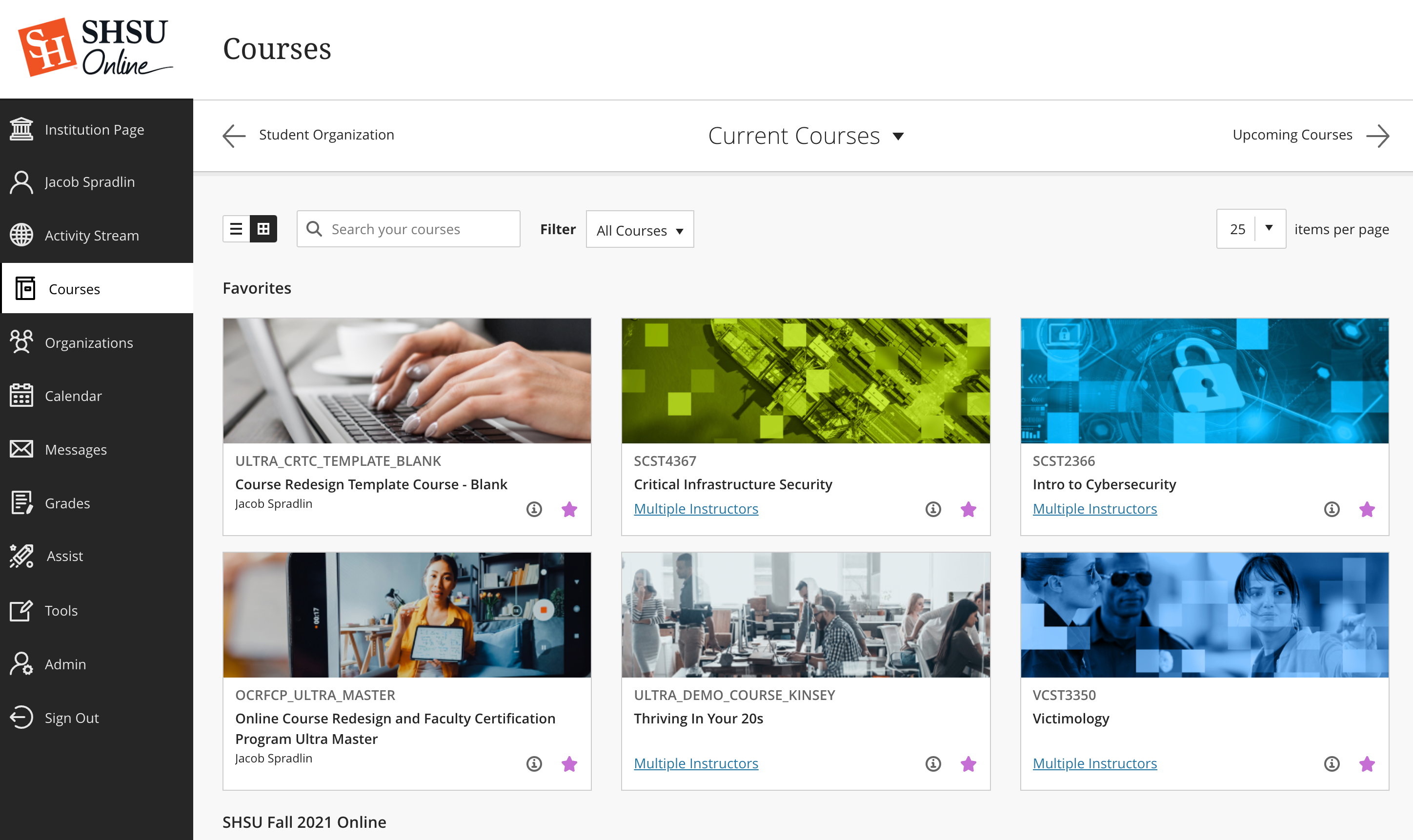 Last year, over 25 percent of semester credit hours were delivered online by professors like you. As more students continue to choose online delivery of courses, it is more important than ever to have online teaching competencies and digital pedagogies in your toolkit.
To support the adoption of theses competencies, SHSU Online has developed the Online Faculty Certification and Course Redesign Program. This fully-online, cohort based program is based on peer reviewed research in online teaching competencies and best practices in course design, will incorporate a evidence-based approach, coupled with time for reflection, self-assessment, and one-on-one instructional design assistance.
The program has been re-tooled and will be hosted in the Blackboard Ultra Course View. This will enable instructors to get a good look at how an Ultra course works from the student perspective.
Registration is now open. For more information, visit the Online Faculty Certification and Course Redesign Program page.
SHSU Online is running one cohort this summer in the new Ultra Course view. Space will be limited, so if you haven't been certified to teach online, reserve your spot today!
Program Highlights
Fully online, asynchronous, five-week program
Cohort starts June 27
Guided course review and self-evaluation component
Presentations on course design best practices and online pedagogies
Collaboration and communication with instructional designers
Model course to begin the redesign process
Benefits
A better understanding of course design and online pedagogies
A newly redesigned online course
A certification from SHSU Online
A $500 stipend for completing the program