A number of notable achievements in online education by Sam Houston State University and SHSU Online are featured in the fourth annual Texas State University Online Annual Report, which was originally scheduled to be presented to the TSUS Board of Regents at their November meeting in Beaumont (the meeting has since been moved to a virtual setting, to be held on December 7).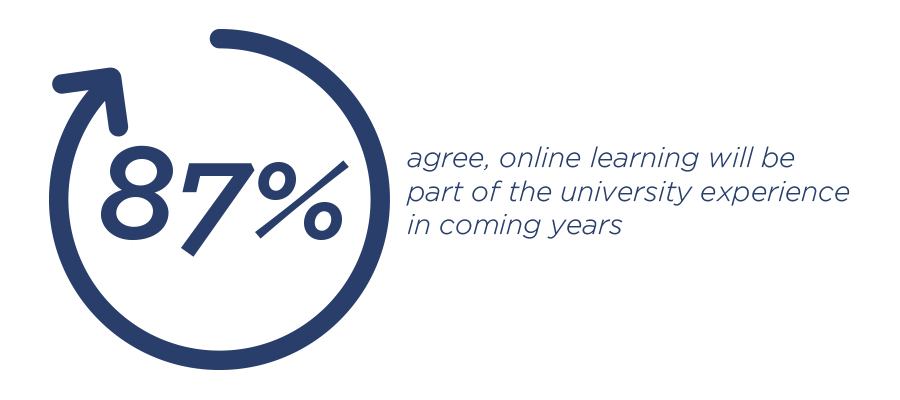 The report, which made note of the once-in-a-lifetime changes that are galvanizing online education due to the COVID-19 pandemic and its impact on the nation's economy, provided a number of findings ;from a Harris Poll survey of around 1,000 U.S. citizens. Pearson's 2020 Global Learner Survey, which included the poll's findings, asserts that there is no returning to the pre-COVID education world, and that online learning experiences are here to stay. 87% of U.S. respondents agree that online learning will be part of the university experience in coming years.
In addition to describing such general trends in online education, the report also showcased the efforts of all TSUS member institutions in meeting the emerging new realities in online education. SHSU achievements mentioned in the report included the following:
Several new degree programs offered online have been established over the past year at Sam Houston State University, including B.S., and B.A. degrees in Communication Studies, B.S., and B.A. degrees in Fashion Merchandising, an M.A. degree in Band Studies, and an M.A. degree in Mathematics.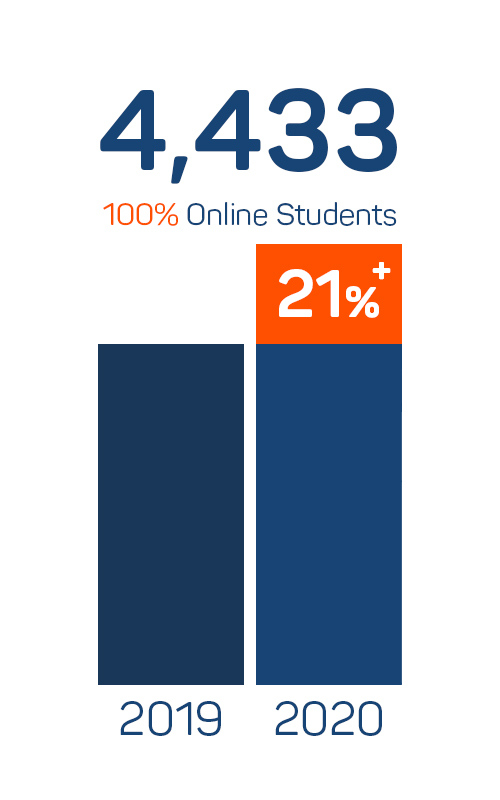 Presently, SHSU has 4,433 students taking 100% of their courses online, which is a 21% increase in headcount from the fall semester of 2019.
Approximately 58% of undergraduate students are taking one or more courses online and almost 70% of graduate students are taking all their courses online.
Thanks to an innovative recruiting campaign, SHSU Online delivered over 18 million targeted ads via digital television, online video, and social media, which netted over 1,400 new 100% online students.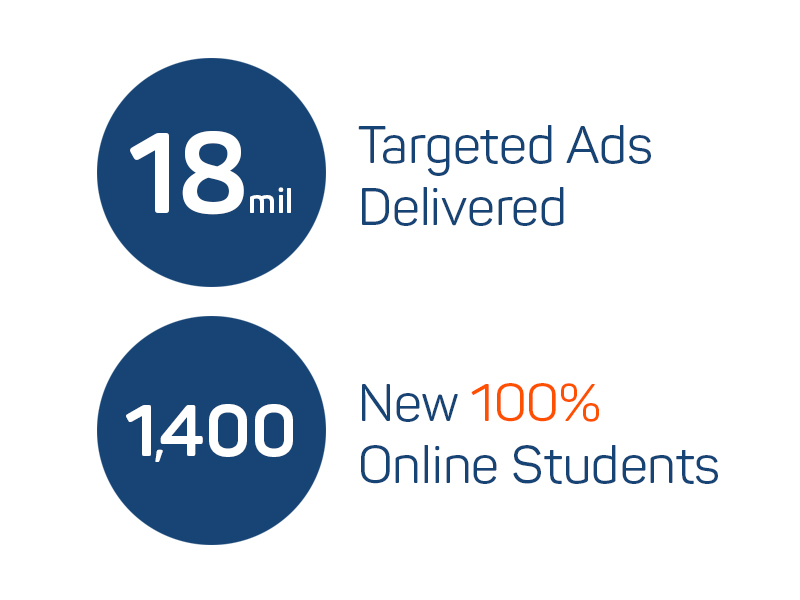 SHSU was named number one in the OnlineColleges.com study of the best online colleges in Texas for 2020. Additionally, US News and World Report ranked SHSU Criminal Justice graduate programs number one in the nation for Military Veterans.
---
References
Pearson, The Global Learner Survey, August 2020.