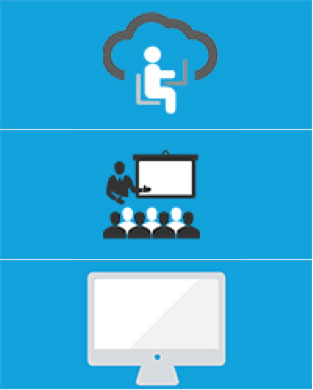 June 2019 brings fresh opportunities for SHSU faculty members to make their course content more accessible and improve their online communication skills. SHSU Online is offering three different self-paced, online How-To Sessions.
Blackboard Ally - Making Course Content Accessible
Learn how to make your course(s) more accessible! Explore how Blackboard Ally will take your original content upload and make a range of more accessible alternatives. Participants will learn about universal design for learning, how to interpret accessibility scores, and how to improve file accessibility. The course also covers reading and interpreting the accessibility report and the instructor workflow within Blackboard Ally.
Blackboard Collaborate Ultra
This fully-online, self-paced course is designed to familiarize Blackboard instructors with how to use Blackboard Collaborate's new Ultra Experience in their Blackboard courses. This course covers:
Web conferencing as it applies to education
The continuous release cycle as it applies to Collaborate
Comparing and contrasting session roles in the Ultra experience
Navigating and participating in a session using the Ultra experience
Setting up a Collaborate session in the Ultra experiences
Use Moderator tools to facilitate a Collaborate session in the Ultra experience
Building Online Communities
Communication and collaboration are key facets to this online certification course. In this course, we will further explore some of the communication and collaboration tools Blackboard Learn has to offer. You will have ample opportunity to communicate, gain feedback and share ideas with your colleagues' using of the tools. This online course covers:
Online communities and the Instructor's Role
Best Practice and Learning Theory Around Discussion Questions
The Use of Journals & Blogs
The Use of Wikis
Groups in Blackboard Courses
Grading in the collaborative space
Each of these faculty development opportunities takes place in Blackboard, is completely online, and can be completed at your own pace. Enroll today!