Each month, SHSU Online offers multiple hybrid teaching webinars for SHSU faculty. The date and time for these webinars varies to accommodate instructor schedules, but sometimes calendars just don't match up.
The good news is that these webinars are all available in the Teaching Online With Blackboard instructor support organization which resides in Blackboard. All Blackboard instructors have access to this resource.
Examples of Webinar Recordings
Student Engagement
Feedback Strategies
Grade Center Setup
Giving Tests in Blackboard
Academic Integrity
First Week Strategies
Grassroots Webinars led by SHSU faculty
And much more
How do I access the organization?
Log into Blackboard
Scroll down to your "My Organizations"
Click Teaching Online With Blackboard
Where are the recordings?
Access the Teaching Online With Blackboard organization
Click the Webinar Recordings link in the navigation menu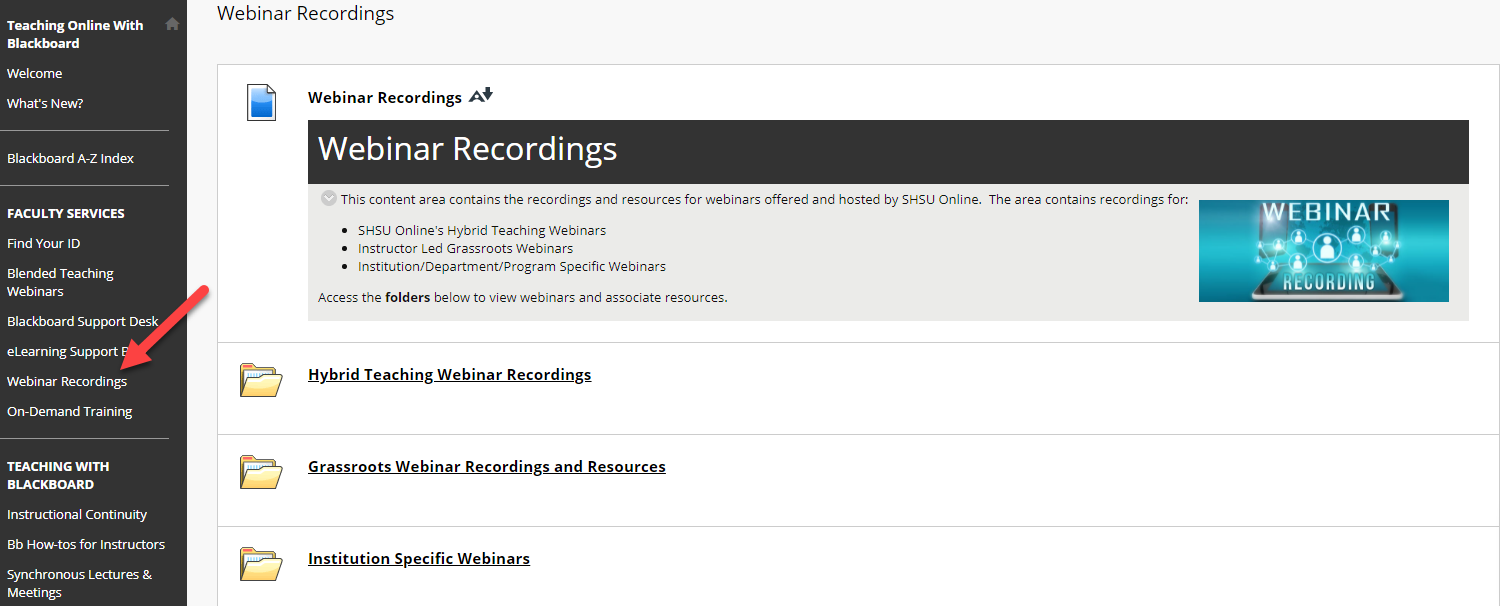 Don't see a recording you need? Contact Jacob Spradlin with your request.