December is a busy month for faculty at SHSU... but SHSU Online has some fully-online, self-paced How-To Session options that can fit into your crazy schedules:
Blackboard Ally – Making Course Content Accessible
Blackboard Collaborate Ultra
Building Online Communities
Session Descriptions
Blackboard Ally – Making Course Content Accessible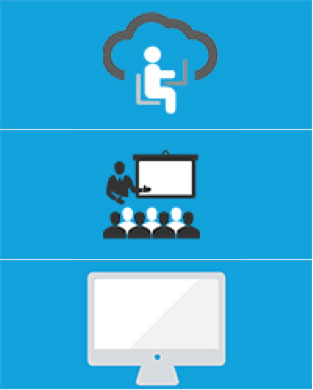 This online, self-paced course allows instructors to learn how to utilize the Blackboard Ally tool to improve course content accessibility. Online materials and activities will guide participants through the instructor workflow, how to interpret accessibility scores/reports, universal design for learning and how to improve file accessibility.
Blackboard Collaborate Ultra
This fully-online, self-paced course is designed to familiarize Blackboard instructors with how to use Blackboard Collaborate's new Ultra Experience in their Blackboard courses. This course covers:
Web conferencing as it applies to education
The continuous release cycle as it applies to Collaborate
Comparing and contrasting session roles in the Ultra experience
Navigating and participating in a session using the Ultra experience
Setting up a Collaborate session in the Ultra experiences
Using Moderator tools to facilitate a Collaborate session in the Ultra experience
Building Online Communities
Communication and collaboration are key facets to this online certification course. In this course, we will further explore some of the communication and collaboration tools Blackboard Learn has to offer. You will have ample opportunity to communicate, gain feedback and share ideas with your colleagues' using of the tools. This online course covers:
Online communities and the Instructor's Role
Best Practice and Learning Theory Around Discussion Questions
The Use of Journals & Blogs
The Use of Wikis
Groups in Blackboard Courses
Grading in the Collaborative Space
Visit our sign-up page to enroll today!