The upcoming SHSU Online Digital Education Summit, formerly known as the Teaching and Learning Conference, will be held over two days on March 9-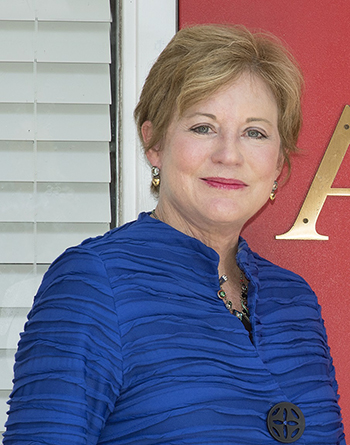 10, 2017. The event will be held in the Lowman Student Center on the SHSU campus. We are excited to announce that our Keynote speaker for Friday morning is SHSU Distinguished Alumni, Dr. Nan McRaven. Dr. McRaven will be speaking on what it is to be a life long learner and how that applies to the wide range of students the online community comes across in their classes.
Nan is the owner of McRaven Consulting, Austin, Texas. Her former positions include: Texas State Director of The Trust for Public Land, Austin; Senior Director, Freescale Semiconductor; Vice-President of Communications and Public Affairs at Motorola Inc; Vice-President of the Austin Chamber of Commerce; and Director of Personnel and Budget for Travis County. She has taught at Austin Community College (ACC) as an adjunct teacher and at the University of Texas at the LBJ and business schools. She served on the ACC Foundation Board and on the St. Edward's University Business Council. Dr. McRaven has a bachelor's degree in government from Sam Houston State University, a master's degree in public affairs from the Lyndon B. Johnson School of Public Affairs, and a doctorate from the University of Texas at Austin in Higher Education Administration/Community College Leadership.

There is still time to register for this exciting event for all faculty and technology experts to join us for this one-of-a-kind event on the SHSU campus! You can register for the event by filling out the simple form at the link below:
Schedule
Thursday, March 9th
11:30-1:30 p.m. Registration
12:00-1:30 p.m. Lunch & Door Prizes
1:15-1:30 p.m. Conference Kick-Off
1:45-2:30 p.m. Breakout Session One
2:45-3:30 p.m. Breakout Session Two
3:45-4:30 p.m. Breakout Session Three
5:00-7:00 p.m. Reception & Door Prizes
Friday, March 10th
7:30-9:00 a.m. Registration
7:30-9:00 a.m. Breakfast & Door Prizes
9:10-10:00 a.m. Conference Keynote
10:15-11:00 a.m. Breakout Session Four
11:15-12:00 p.m. Breakout Session Five