The athletic achievements of Timothy Flanders are spoken as common knowledge across the campus of Sam Houston State University and recognized in various media outlets online. An impromptu Google search of "Timothy Flanders" will deliver a catalog of scouting reports, video highlights, and statistics dating back to his career at Midwest City High School.
From the outside looking in, it is understandable to think Flanders' thoughts are consumed by all things football, but a familiar voice inside his head delivers a contrary message.
"My mom was always telling me that without my grades being good, she didn't want me playing sports at all," Flanders says. "Both of my parents graduated from college and my older brother is about to graduate in December, so that's pretty good motivation for me to succeed in school. I think with a degree, you can get pretty much any job you want."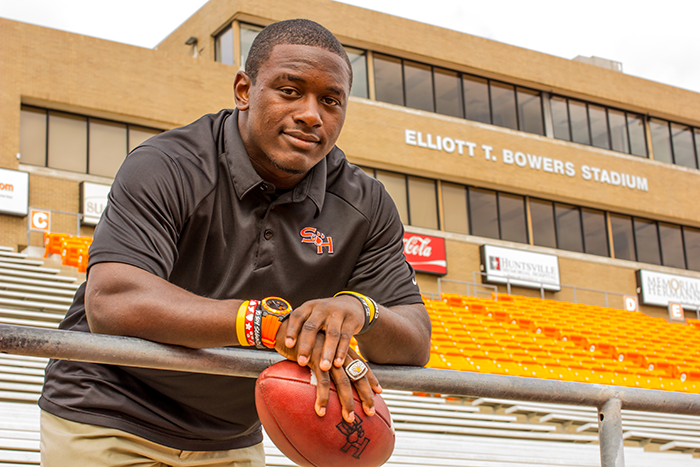 There is no doubt Flanders' parents, Pamela and Anthony, raised a football family. His older brother, John, a senior at the University of Tulsa, plays defensive back for the Golden Hurricanes, and his younger brother, James, joined the University of Tulsa this year as a freshman running back.
Flanders, a junior Management Information Systems major, says with the intense nature of being a collegiate athlete, curiosity brought him to enroll in online courses.
"One of the reasons I took classes online is because I knew it was different and I wanted to see what it was like," Flanders says. "Playing football takes up a lot of time, and I've got to try to balance football plays with schoolwork, especially with me taking 18 hours this semester. Online courses help me out a lot because I don't have to be in class at a certain time, and I can stay at home to do my work."
The balance of athletics and academics was seamless for Flanders last year when the football team brought home the Southland Conference Championship and Flanders was selected to the Academic All-Southland Conference; an achievement, Flanders says, has been his most rewarding educational experience to date.
Flanders has taken seven online classes, and while he had a consistently positive experience, he says a period of personal adjustment and accountability is necessary to succeed.
"At first, it was difficult because some classes have different deadlines, but I'm used to it now and it taught me to use my time wisely," he says. "If you take online courses, you have to stay on top of it; it's better to get ahead of the class than be behind."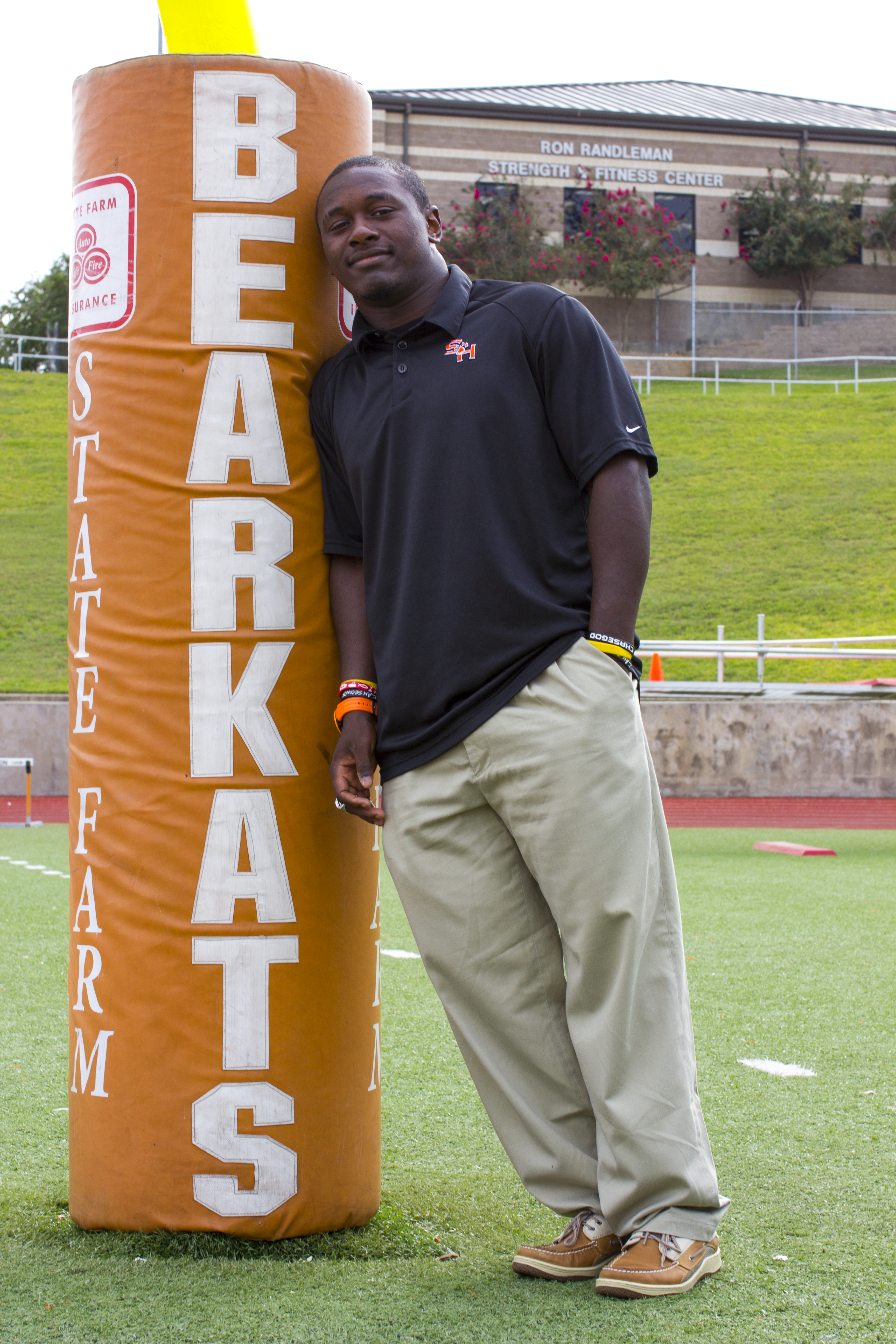 The online program at Sam Houston State University continues to grow, now offering more than 20 undergraduate and graduate degree programs that can be completed entirely online, as well as U.S. military preferred programs and continuing education courses.
Flanders says the opportunity to complete classes online is a privilege not available in all educational institutions, and he has considered pursuing an online Master of Science degree in Digital Forensics.
"I know other schools do not offer any online programs, and some offer very few classes online," he says. "I think online classes allow you to grow even further as an individual, and I really like how it can help a lot of people receive a quality education who do not live near campus or can't attend classes in Huntsville. You can do it by yourself without having the distractions you have in a classroom."
Flanders continues to be a menace for opposing team's defenses, picking up where he finished last season while carrying 18 school records with him at the beginning of the year. Most recently, Flanders became the all-time leading scorer in Bearkat football history with a total of 270 points.
He says his ultimate goal is to play in the NFL, but with a degree, he has guaranteed the ability to pursue a career he is passionate about.
"My experiences at Sam Houston State University have taught me to work hard, plan how to spend my time, and keep a consistent schedule so I can be at the top of my game and focused," he says. "It has been a great experience for me, and I'm so grateful to all of the people I've met on campus from my teachers and coaching staff to the students and faculty. I'm glad they gave me the opportunity to come here to develop my game and continue my education."
For more information on Sam Houston State University's online degree programs, visit https://online.shsu.edu/programs/.