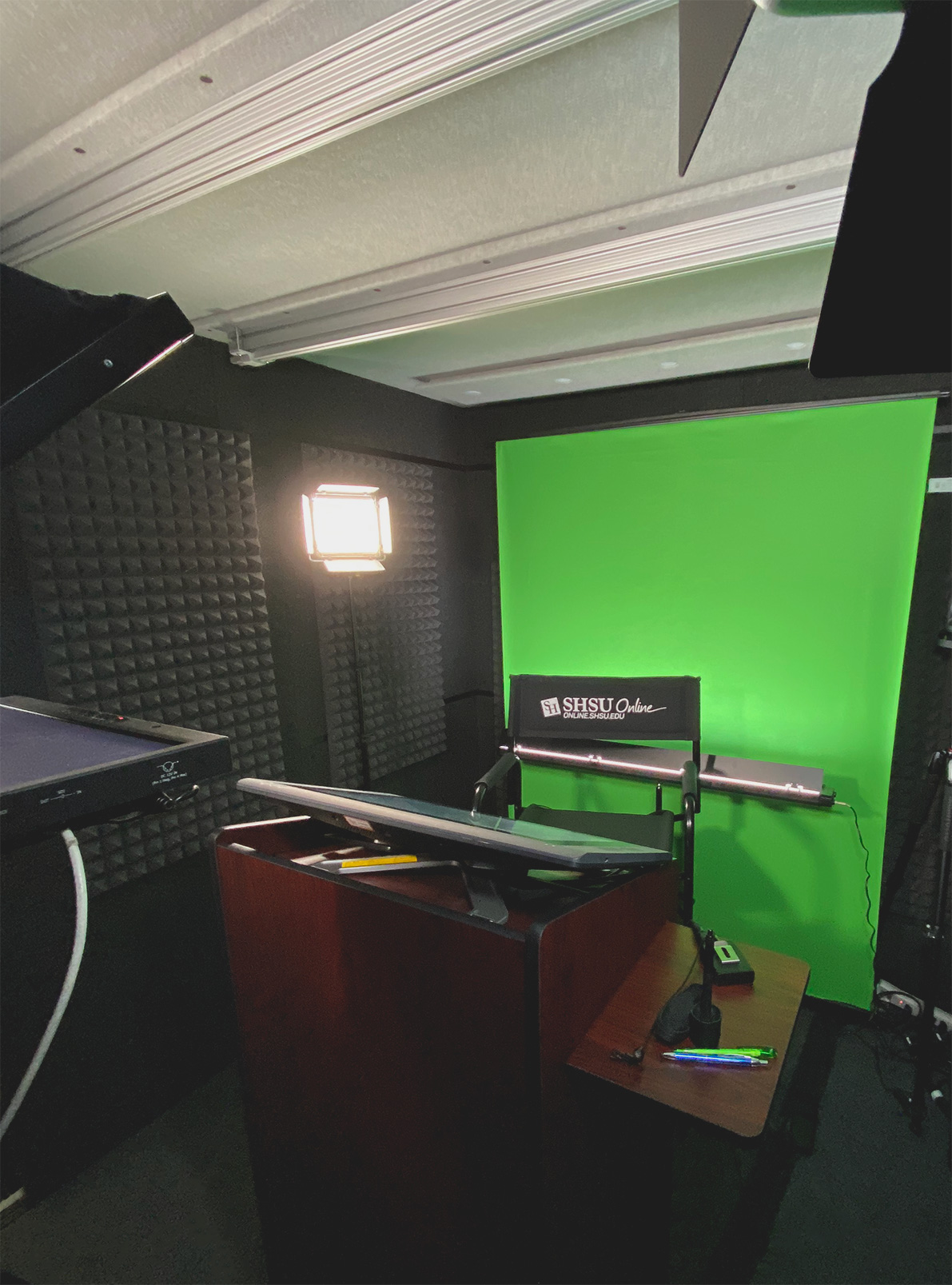 SHSU Online has opened new production facilities at University Plaza to provide faculty with a "one stop shop" for all their course needs. Located in Suite 102 on the first floor of University Plaza, faculty now have access to instructional designers and media creation facilities in the same space.
This new installation has made it possible for SHSU Online's Media Team to provide the same level of lecture-capture services seen in our Dan Rather Building studio at a location more accessible for online faculty members. Open Monday through Friday from 8 a.m. to 5 p.m., the University Plaza studio has parking available at all times. Facilities include two dedicated soundproof rooms for recording lectures, voice-overs, narrations, interviews, podcasts, or any other creative solutions for course media. Both recording rooms are manufactured by WhisperRoom and provide complete acoustic isolation for recording sound and video content that is free of outside noise, vibrations, or other interference.
The larger booth is equipped with multiple cameras, lavalier microphone, a touchscreen/stylus display, teleprompter and a green-screen backdrop for use in displaying course materials such as PowerPoint presentations or other pictorial content. Faculty members have already begun recording lectures for their online classes in this facility.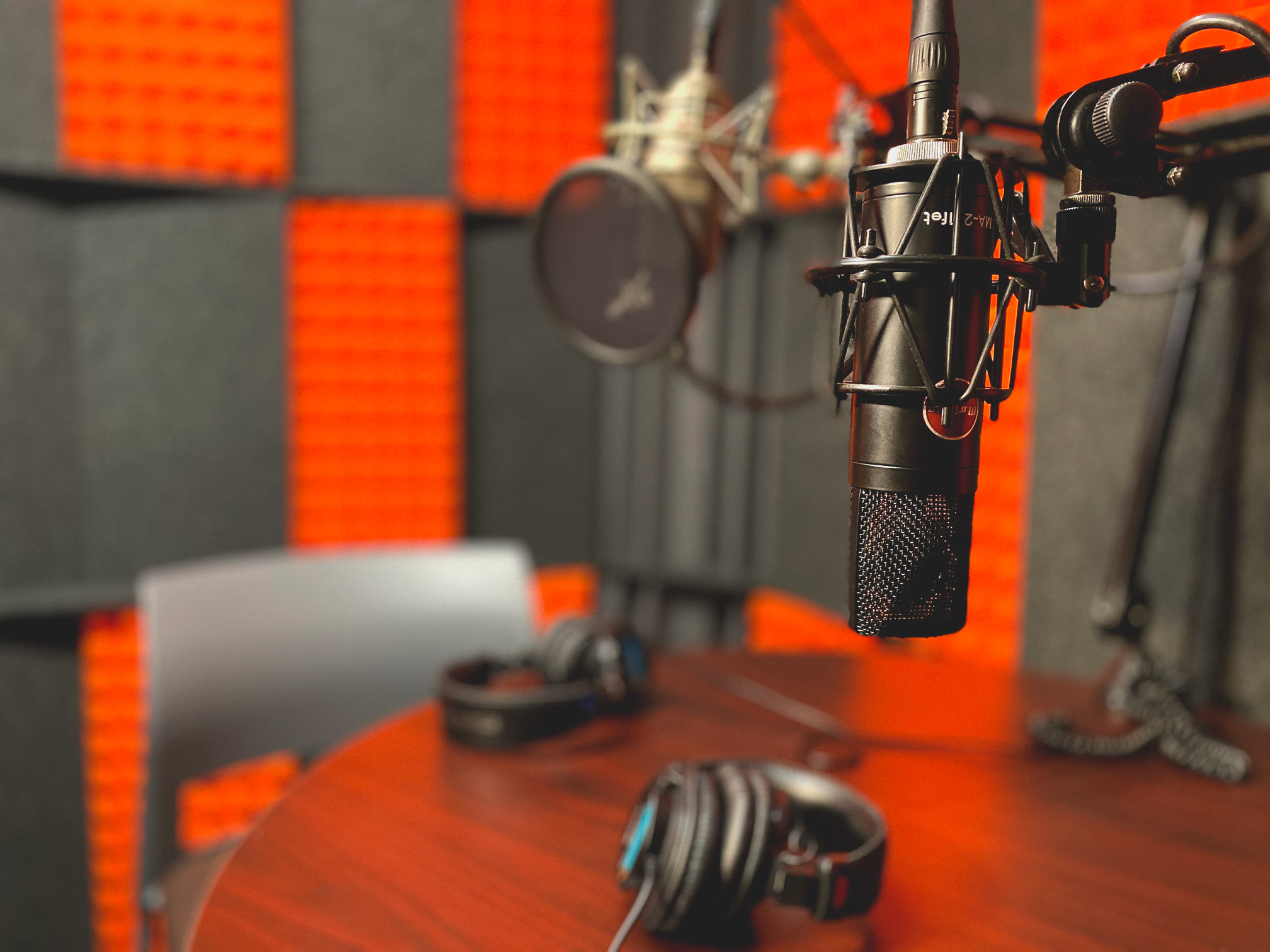 The smaller booth is designated for audio production. SHSU Online's voiceover artist has utilized this booth for production of landing-page videos, and will continue to record scripts for these videos and other projects. The booth will also serve as a soundproofed area for recording audio interviews with SHSU faculty members or other subject matter experts.
One of the producers at SHSU Online, Jake Whitco, will assist faculty with their creative projects upon arrival. We manage all technology for you during your session so you may concentrate on your course material.
Charles Henson, director of creative services for SHSU Online, says, "I love having a studio in our space at University Plaza. It gives us a chance to meet faculty members who come though the studio, hear concerns and creative solutions firsthand, and provides faculty access to the full array of tools and services SHSU Online offers - all in one place."
To book a tour or reserve a time to create media for your online course, call or email Jessie Hobson at jessie@shsu.edu, 936.294.2604.