Traditional Online Courses
Traditional online courses are offered every semester, and they typically run for 15 weeks or 7.5 weeks. Fully online, these courses can be taken remotely, without the need for on-campus visits.
We currently offer 1000+ fully online, traditional courses across numerous degree plans. Registering for online classes is exactly the same as registering for in-person classes.
How to Find/Register for Online Courses
To find available online courses in Banner, use the following steps.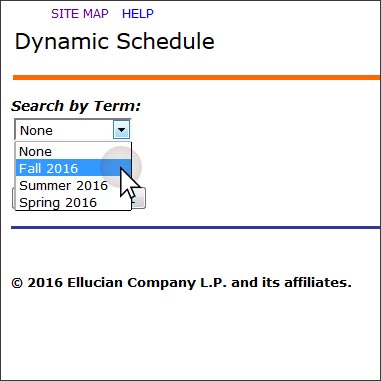 Step 1
Visit Banner Self-Service, and select the academic term that you wish to search for courses.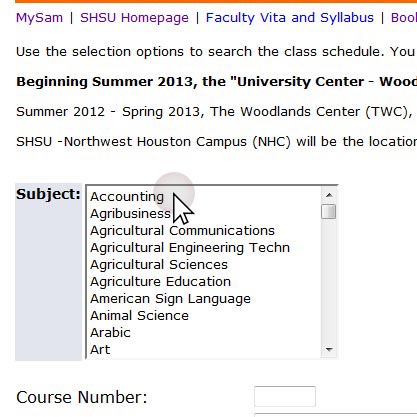 Step 2
Select a subject and then click "Advanced Search".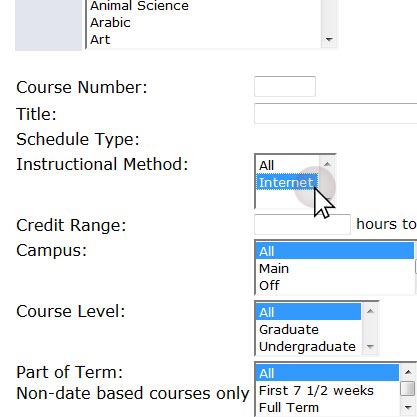 Step 3
Make sure that the subject you wish to search in has been selected and that the instructional method option is set to Internet.