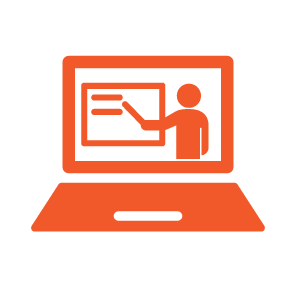 The Path to Your Degree
Online courses are offered every semester, and they typically run for 7½ or 15 weeks. Fully online, these courses can be taken remotely, without the need for on-campus visits.
We currently offer over 1,000 fully online courses for credit towards numerous degree programs.
A Note About Correspondence Courses
Unfortunately, we no longer offer correspondence courses. Students currently enrolled in correspondence courses are finishing under their agreed upon timeline, but no new courses will be offered after the start of the Fall 2018 semester.
For more information about the termination of correspondence courses at SHSU, please read the letter from our Provost.
How to Find/Register for Online Courses
To find available online courses in Banner, use the following steps.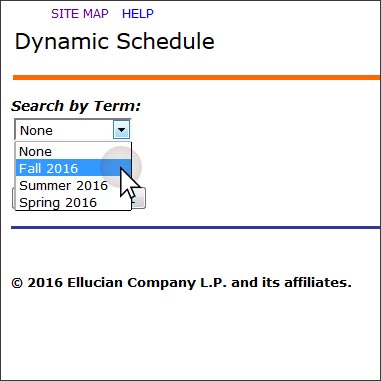 Step 1
Visit Banner Self-Service, and select the academic term that you wish to search for courses.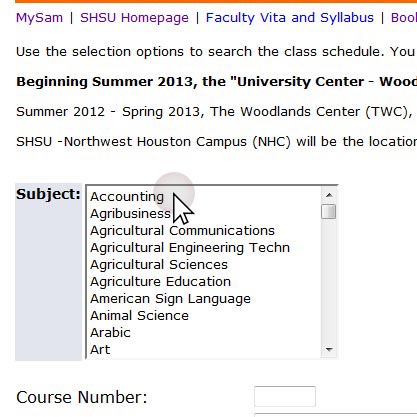 Step 2
Select a subject and then click "Advanced Search".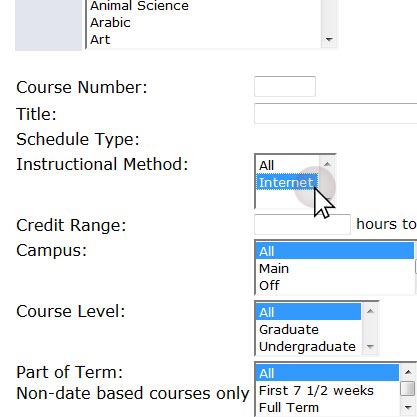 Step 3
Make sure that the subject you wish to search in has been selected and that the instructional method option is set to Internet.
Around the Clock Support
All online courses at Sam Houston State University are designed with you in mind. Faculty add a wealth of content to enrich the digital learning experience. All courses are supported by our SHSU Online Support Desk, who is available around the clock!
To learn more about the types of courses offered in your degree program, contact us today!