How long have you been out of college? Five years? 10 years? More than you care to admit? I am approaching the five-year mark, and despite that seemingly short time, a lot has changed since then!
The "lot" I am referring to in this instance, is technology. Prior to completing my fully online master's degree program at Sam Houston, I had taken one online class, and it was a correspondence course at that. At the time correspondence courses functioned as content to be completed individually and without peer or instructor collaboration. There were not any video lectures, discussion boards, or any type of communication included.
Why is any of this information relevant to a recent study-abroad trip to Australia? Well, it has everything to do with my recent trip there, and also a trip to Wyoming made by my colleague, Instructional Design Support 1 Sam Beard. (Editor's note: Sam traveled to Australia along with Katie and the faculty and students, then journeyed to Wyoming after return to the U.S. Sam's trip is covered in another article in this issue of SHSU Online Newsletter).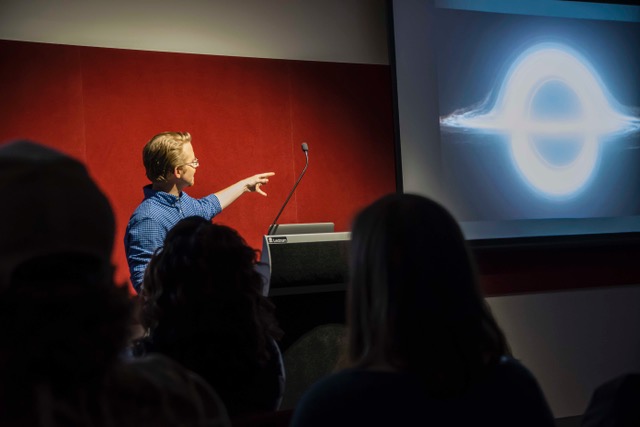 On the Australia trip, my duties as an instructional designer were to support both Dr. Renee James and Dr. Scott Miller from the SHSU Physics Department by recording the many lectures we attended, as well as to support the students and instructors in their Blackboard or basic computer needs.
The first day in Australia, I attended Dr. Miller's lecture with his students, and it was there that I became aware of the many differences five years can make in education and technology. That first lecture experience taught me that showing a student that trying a different browser while using Blackboard can make the world of difference. The students were grateful and willing to work with me in any way, as long as that meant successfully resolving their issues.
The technology and education were collaborative and interactive, and that made a difference in the students' learning experience. Over the course of the trip, I ventured to many lectures with the classes to take pictures, record the guest lectures, equip students with GoPro cameras during their course-related tours and trips, and provided Blackboard technology support. In all of those experiences, I came back to work with a new perspective. This newly developed perspective for me centered on the fact that learning through experiences excites students.
My experiences with technology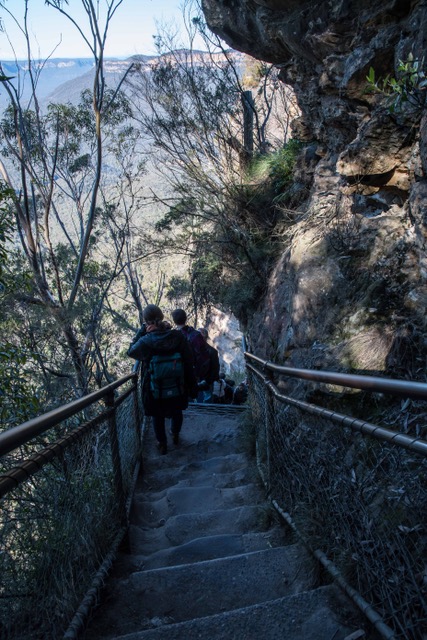 and education as an undergraduate were not collaborative or interactive; hence, I hardly remember what I learned in my long-ago correspondence class. However, I guarantee you that the students who registered for this Study Abroad trip will never forget what a pulsar is, how big the universe is compared to the steps they took down the Blue Mountain trail near Katoomba, Australia… or what the eclipse looked like in Wyoming, for that matter! Along with accompanying Dr. James and Dr. Miller, my colleague Sam Beard and I were also prepared to record these experiences via technology--so classes moving forward can experience these events in a similar fashion.
Even though traveling to Australia and Wyoming can never be fully replaced, the content that we helped create will live on in future courses.