The Digital Education Summit has quickly become a staple of SHSU Online's annual offerings to the SHSU faculty and staff that it supports. The conference's goal is to bring together all those who share in the education of the more than 11,000 SHSU students who partake in online courses at the university in order to collaborate and grow in their expertise.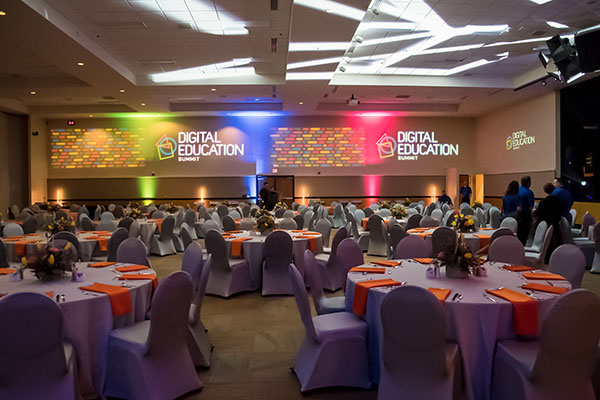 In March 2017, the Digital Education Summit continued growing with 35 total presenters at the 26 sessions offered at the event. In 2018, SHSU Online hopes to continue this growth by kicking off the conference with keynote speaker Leonard Geddes. Leonard Geddes is from Lenoir-Rhyne University, where he works with faculty, staff and students to improve instruction, and student learning and academic performance.
The Digital Education Summit has moved to an earlier date in the year on January 25-26, 2018 at the Lowman Student Center. The conference will again begin with a complimentary lunch for our attendees on Thursday, before Leonard Geddes' keynote. It will then shift to breakout sessions upstairs in the LSC. The first day will end with a reception for attendees to continue networking with complimentary food and drinks. Day two will start with breakfast and a Q & A session with Leonard Geddes before continuing on the third floor of the LSC for the final three breakout sessions of the event.
Currently, SHSU Online is inviting all faculty and technology experts to join us for this one-of-a-kind event on the SHSU campus. You can register for the event by filling out the simple form:
SHSU Online is also still looking for faculty and educational technology experts to submit proposals for the Digital Education Summit! You can submit your proposal, which will also register you to attend the event here: