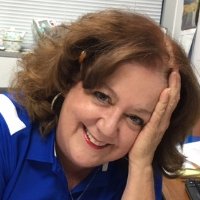 Dr. Donna Desforges, professor in the Department of Psychology and Philosophy at Sam Houston State University, has worked with an SHSU Online staff member over the last year or so to explore new alternatives to course testing and assessment for her online students.
Dr. Desforges, who earned her master's and doctoral degrees in psychology at Texas Christian University in experimental social psychology, served on the faculty at the University of Wisconsin-Stevens Point for 10 years before coming to SHSU to chair the Department of Psychology. She has been at Sam for more than 15 years and specializes in social psychology, with a focus on social cognition as it applies to basic attitudes, jury decision-making, and moral and social judgments.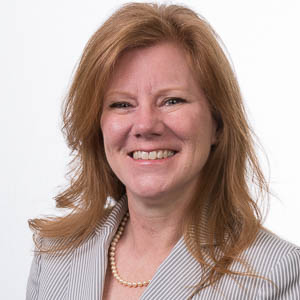 Over the last year, Dr. Desforges collaborated with SHSU Online's Assistant Director for Course Development Madelyn Kilgore on a project titled "Group Summative Assessment Alternative to High-Stakes Assessment," and, beginning last summer, also worked with Kilgore on a wiki-based program designed to encourage students to acquire broad knowledge of specific, prompted topics.
The first project, as Dr. Desforges says, "emerged out of discussions between the two of us about what a really good, meaningful alternative would be to exams. I was not satisfied with the exam experience, especially given that online students don't get to see each other face to face regularly."
The project involves having students working collaboratively in small groups (around five students per group) to produce a digital product on one of several topics chosen by the professor. That product is presented at the end of the semester to the entire class, and is open for discussion. Students are required to work closely together during the semester, choosing specific group roles that appeal to them. Examples of these roles include "literary luminary"—an individual who is responsible for providing several examples of research bearing on the topic, and "digital developer"—someone who takes what the other group members have produced, provides input on it, then puts it into an appropriate presentation format. Other roles are also chosen by students. The overall aim of this group approach is to produce a collective student assessment or judgment about the course material.
I was not satisfied with the exam experience, especially given that online students don't get to see each other face to face regularly.

Donna Desforges
As Dr. Desforges points out, the group approach also helps reduce cases of academic dishonesty. "You can't engage in academic dishonesty this way, because it's a unique, creative original product that students are putting together as a group."
Dr. Desforges and Kilgore have created presentations for faculty members about this project, are working on a manuscript regarding it, and plan to deliver a presentation during the upcoming (January 2018) Digital Education Summit at SHSU.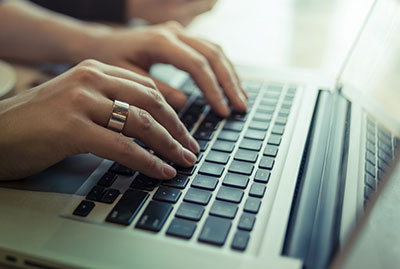 Kilgore says: "When Dr. Desforges and I started talking about alternative assessments to exams, I threw out a few ideas I felt would allow students to 'take away' a broader 'picture' of all the content in her course. In other words, I was very interested in helping with learning activities that would result in students having the ability to hold conversations about the content years after completing her course."
Keeping active learning strategies in mind, Kilgore relates, she and Dr. Desforges also wanted students to develop a skill set that would benefit them long after their postsecondary educational experience. "The first alternative assessment we utilized," she says, "a group-created digital media product, helped undergraduate students expand time-management, problem-solving and social skills necessary for college coursework, and future job settings. Students took ownership of group creation by selecting what was most important, or intriguing, to them--the topic or the role. Students could get lucky and get both!"
The wiki-based program is also intended to guide students toward a comprehensive picture of subject matter chosen by Dr. Desforges. As she describes the process: "There are four wikis that students have to contribute to. They have writing prompts for the different sections (topics). And again, it's very comprehensive. They can't just read one chapter or one journal article. They have to learn about the whole subject." The professor says that students discuss research in the wikis, and can add videos if they wish, with instructions provided on how to work within the wiki environment. "They're mastering the material," she notes, "but in addition, they're working as a group."
The wiki assignments are not the only assessment tool Dr. Desforges uses. In addition, the professor administers weekly quizzes over the lectures in the textbook and also assigns "reaction papers" -- application papers that they have to write. She allows students to choose four assignments from more than 20 options. She concludes: "I think I'm doing everything I can regarding student assessments, while at the same time giving students a choice and opportunity to make the most out of my course."