Dr. Bill Angrove, associate vice president for distance learning at SHSU, presented a paper he co-authored at the 11th International Technology, Education, and Development (INTED) Conference in Valencia, Spain on March 6-8, 2017. That paper, "Navigating the Distance Education Landscape in 2017 and Beyond," which he co-authored with Associate Professor John Newbold of the Department of Management and Marketing at SHSU, reflects not only the authors' research interests, but also SHSU's commitment to helping realize Texas' pressing goals for expansion of higher education between now and 2030.
Angrove also chaired several sessions titled "New Trends in MOOCs and Distance Learning" at the INTED conference. Those sessions drew about 150 people from several countries, including many from European nations, and explored the development and current status of massive open online courses (MOOCs) in the U.S. and abroad.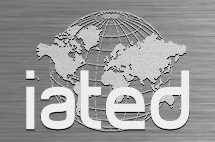 The INTED annual conference is organized and conducted by the International Academy of Technology, Education and Development (IATED).
In an interview, Angrove recently told the SHSU Online Newsletter: "John Newbold and I were looking for a conference to present this paper, and we saw that INTED was planning a big session on distance education and MOOCs, so I thought that would be a really good choice for our presentation." He added that he learned a lot at the meeting, and that it was very useful for him to acquire international perspectives on online education and MOOCs.
Angrove and Newbold's paper includes a lot of the same data that Angrove has included in recent presentations to SHSU's president, Dr. Dana Hoyt, other key university leaders and the Cabinet--data that the university submits to the Texas Higher Education Coordinating Board (THECB) and in other regular reports to the state regarding online enrollments, such as online student credit hours.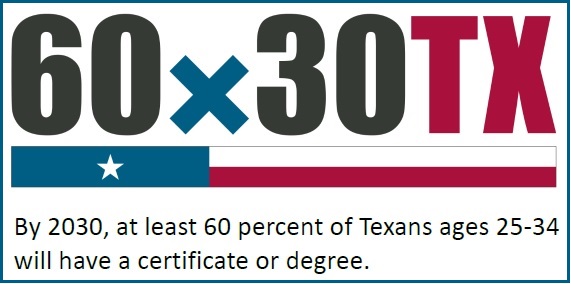 As the paper relates, the THECB has implemented a "60x30TX Strategic Plan" which sets a goal calling for 60 percent of Texans aged 25 to 34 to earn a certificate or post-secondary credential (associate degree, bachelor's degree, master's degree, or doctoral degree) by 2030. Angrove notes: "This implies having a strategy for the adult learner market, and we at SHSU do have such a strategy. We know, for instance, that in our primary recruiting market, the Houston area, there are over 600,000 adults who have stopped out of higher education. So we have developed a strategy to reach out to them, recruit them, and get them to come back to school to complete their education. In fact, we're now offering a $1000 scholarship to 100-percent online students who come back to school with us and enroll in an online program. Our goal is to add 2,000 100-percent online students by 2020--half of whom will be undergraduates and half graduate students."
In fact, Angrove's research shows that the average age of SHSU's current 100-percent online undergraduate students is 29 years old--which falls exactly in line with the 60x30 plan. Similarly, the average age of 100-percent online graduate students at the university is 34 years old... again, in strong alignment with the state's goals. Such students, the paper and the research indicates, are unlikely to come to any campus for coursework due to family or employment obligations, and therefore strongly prefer online learning.
Angrove concludes: "We're already serving the adult learner market in the population, and we want to grow that because we think we have some of the best online programs in the state. We have 42 online programs today, and there are about 20 more in development... so we feel like we're perfectly positioned to serve the adult learner market."
Under Angrove's leadership, SHSU Online is committed to helping the State of Texas to achieve its ambitious "60 x 30" goals in expanding higher education to as many citizens as possible, by providing the highest quality online education available in a wide variety of valuable undergraduate and graduate degree programs.