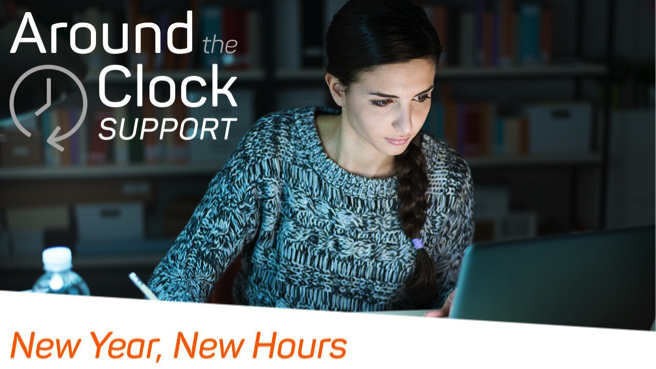 Did you know that the SHSU Online Support Desk has added more hours to our schedule? That's right! The same great people, tech skills and can-do, customer-service-driven attitude are all now available for around the clock assistance, as of January 18, 2017.
Now students and faculty members are able to call, email or chat with the Support Desk 24 hours a day, Monday through Friday. But wait, there's more! The Support Desk has even extended its weekend hours by adding Sundays. We are open Saturdays from 7 a.m. to midnight, and 1 p.m. to midnight on Sundays.
The SHSU Online Support Desk assists students and faculty with Blackboard and other instructional technologies leveraged in online, hybrid, or face-to-face courses. The new schedule started at the beginning of the spring 2017 semester. SHSU Online is very pleased to have the chance to serve faculty members and students in these areas, and wanted to make sure everyone has this important news.