Editor's Note: Dr. Ricardo Montelongo is one of several faculty presenters who will be on hand for the SHSU Online's upcoming Digital Education Summit on March 9-10, 2017. For more information about the conference, see the article in this month's newsletter.
---
The technology for creating connections in online learning is changing fast – and that means instructors have to move quickly to adopt new ways to connect, too.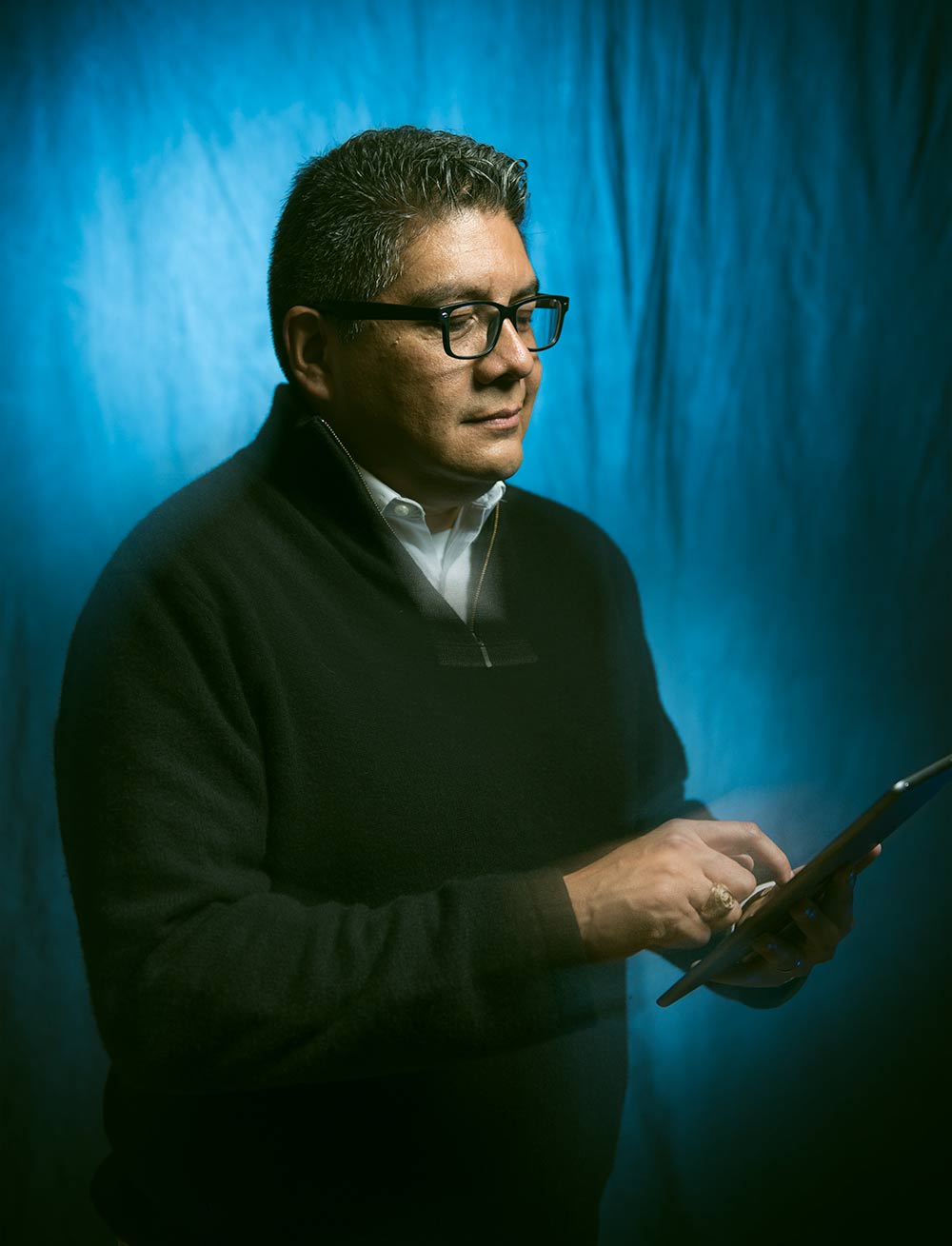 Assistant Professor Ricardo Montelongo of the Department of Educational Leadership at SHSU knows this, and he combines his creativity and curiosity about new technology to immerse his online students in their courses and build connections between them and the course material… and each other.
Montelongo, who came to SHSU in early 2014 from the University of St. Thomas, brought his unique experience to bear in developing his online course materials. "With my background in student success, academic advising, and working with students with academic difficulties, I know how important it is to encourage students, to provide messages of 'OK, you can do this,'" says Montelongo. "The learning process is more than just giving a book to a student and having them do an assignment. I try to get the students to put themselves in the material."
One way the professor immerses his students in the course subject is innovative use of video. For example, after consulting with SHSU Online's creative services department, Montelongo took a GoPro camera – the same kind often used to record exciting experiences like roller coaster rides and skydiving – on a visit to Paul Quinn College. Montelongo thought that speaking with the president of this historically black college near Dallas would be a great way to provide his students with a multicultural perspective in higher educational leadership.
By recording his talk with the president on the GoPro camera, Montelongo was able to take his students on a virtual "field trip." "The students said that they really liked how the camera made them feel like they were talking to the president," he says. The "field trip" was a two-way connection as well, because Montelongo's students had developed the questions he asked in the interview in an online discussion board, and he mentioned the name and showed the president a picture of each student who contributed a question.
Montelongo has used variations of this approach in other settings, including a visit to Texas A&M Galveston to talk with various leaders there about their response to Hurricane Ike in 2008. On that trip, he recorded himself on the campus waterfront – again, to give his students a powerful sense of that unique environment.
To create yet another kind of vivid connection for his online students, the professor hopes to incorporate 3-D video into his courses in the future as well, since that technology is becoming steadily more accessible and affordable for everyone.
Montelongo is impressed by his students' desire to build connections with each other as well. In occasional synchronous meetings (when the whole class meets at a specific time in their online space), he uses Zoom video conferencing to allow his students to see each other in their varying environments and, in some cases, with their children, babies, or even pets showing up on screen. "Students want to know who their classmates are," Montelongo notes. "They want to hear their voices and see what they look like."
Video conferencing, point-of-view action cameras, and virtual field trips… these are just some of the new ways Ricardo Montelongo helps his students get connected - with him, with each other, and with the subject of their studies.