In early August, 10 faculty members from Lamar State College-Orange visited Sam Houston State University. The group of professors made the journey to Huntsville to participate in the SHSU Online Blackboard Bootcamp, a five-day workshop of intensive online course design and pedagogy training delivered by SHSU Online.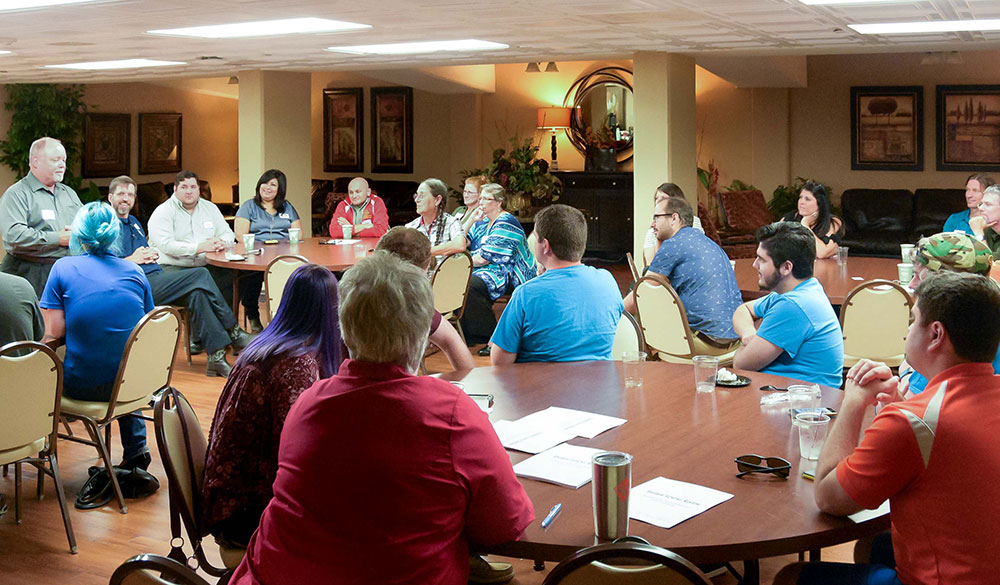 Instructors from different fields of study had the chance to evaluate their current online courses, identify opportunities for practical improvement based on pedagogical recommendations, and researched best practices for online course design. SHSU Online designed a custom workbook that guided participants through a self-assessment process for online courses, and also provided one-on-one instructional design support to make changes and improvements to evaluated coursework.
In addition to receiving online course evaluation, training, and one-on-one instructional design services, Lamar State College-Orange faculty members received studio time to record introductory course videos and have professional headshots taken for inclusion in their courses' virtual offices.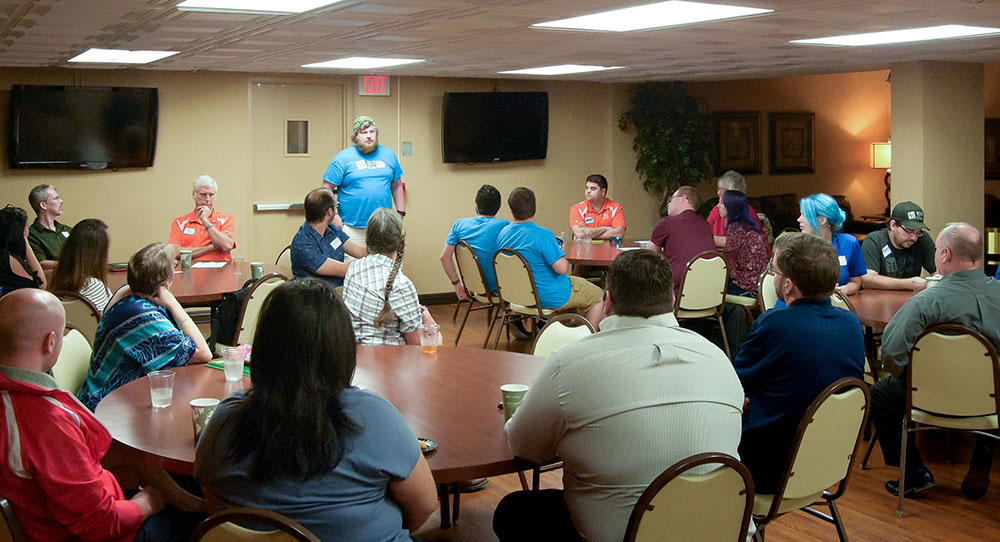 Director of Institutional Research and Adjunct Instructor at Lamar State College-Orange, Dr. Hunter Keeney, reflected on the event and said, "Y'all were the absolute best hosts and teachers, and I just wanted to say, again, how much we all enjoyed our time with you and your team. Keep up the good work, and thank you for all the practical ideas and concrete elements I picked up for my courses!"
This sort of cross-institutional collaboration demonstrates the services which SHSU Online provides on an ongoing basis to SHSU faculty and students. "The agenda, activities, and services we designed for Lamar State College-Orange are the kind of continuing services we provide to our SHSU faculty," said Ray Scheel, assistant director for course development. We encourage anyone interested in course services to contact us today!