In March, 10 faculty members from Sul Ross University and Rio Grande College (RGC) visited Sam Houston State University. The group of faculty members made the long journey to Huntsville to attend the annual SHSU Online Digital Education Summit, and arrived early to participate in the SHSU Online Blackboard Bootcamp, a three-day-long workshop of intensive online course building and faculty development.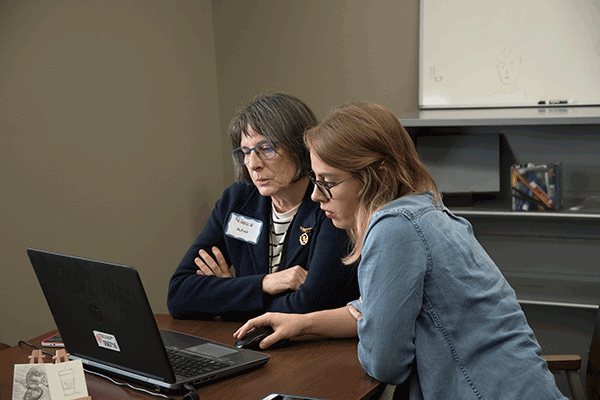 "Instructors from various disciplines successfully completed the SHSU Online Blackboard Bootcamp, which we custom-designed to meet their needs for the delivery of online courses" said Jacob Spradlin, SHSU Online's associate director of instructional technology support services, who created a three-track agenda of faculty development sessions. "The participants selected their schedules according to their instructional needs," concluded Spradlin.
In addition to receiving custom training, which was delivered by several SHSU Online instructional designers, Sul Ross and RCG faculty members also received studio time to record an introductory course video and professional head-shots for inclusion in their courses' virtual offices. During pre-scheduled hands-on time, instructors also took advantage of one-on-one time with an instructional designer, and all returned to Alpine, Del Rio, Eagle Pass, and Uvalde with brand new course banners.
Dr. Rebecca Schlosser, associate professor in the Educational Leadership Program at Sul Ross, said, "I completely revamped my School Law course which was in dire need of a face-lift. The team showed me how to add group work in the form of a Wiki, a Blog on bullying, and even Journal assignments for some of the more sensitive subjects." Dr. Edison Moura, Professor of Business Administration at RGC, added that he couldn't "believe how much he learned, and how nice of a treatment he received from the SHSU folks."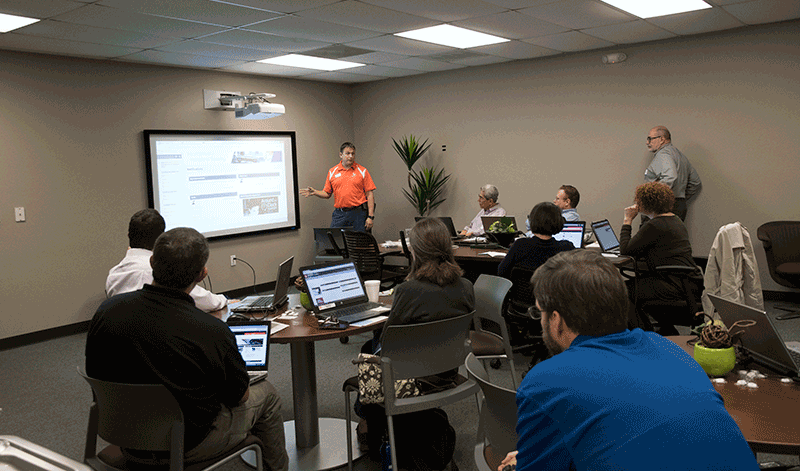 This year's Digital Education Summit theme centered on being connected, whether this involves faculty connecting with students or students connecting with other online learners. Having the Sul Ross and RCG faculty on campus was another way to connect with fellow system educators and online practitioners, who are as passionate about their students and their teaching as their colleagues at SHSU.
Round two of this kind of collaborative system endeavor will take place in May, with an additional 10 faculty members from disciplines including nursing, criminal justice, business, kinesiology, and others.
While we thoroughly enjoyed the cross-institutional collaboration, we are also here primarily for SHSU faculty and students. "What we planned for Sul Ross and RCG is the kind of service we deliver daily to our SHSU faculty," said Spradlin, "and we encourage anyone interested in course services to contact us. We would love to help!"