As reported in the January 2017 edition of the SHSU Online Newsletter, SHSU again earned outstanding rankings in U.S. News & World Report's latest annual rankings of online education programs, including first in the nation for Online Graduate Criminal Justice Programs.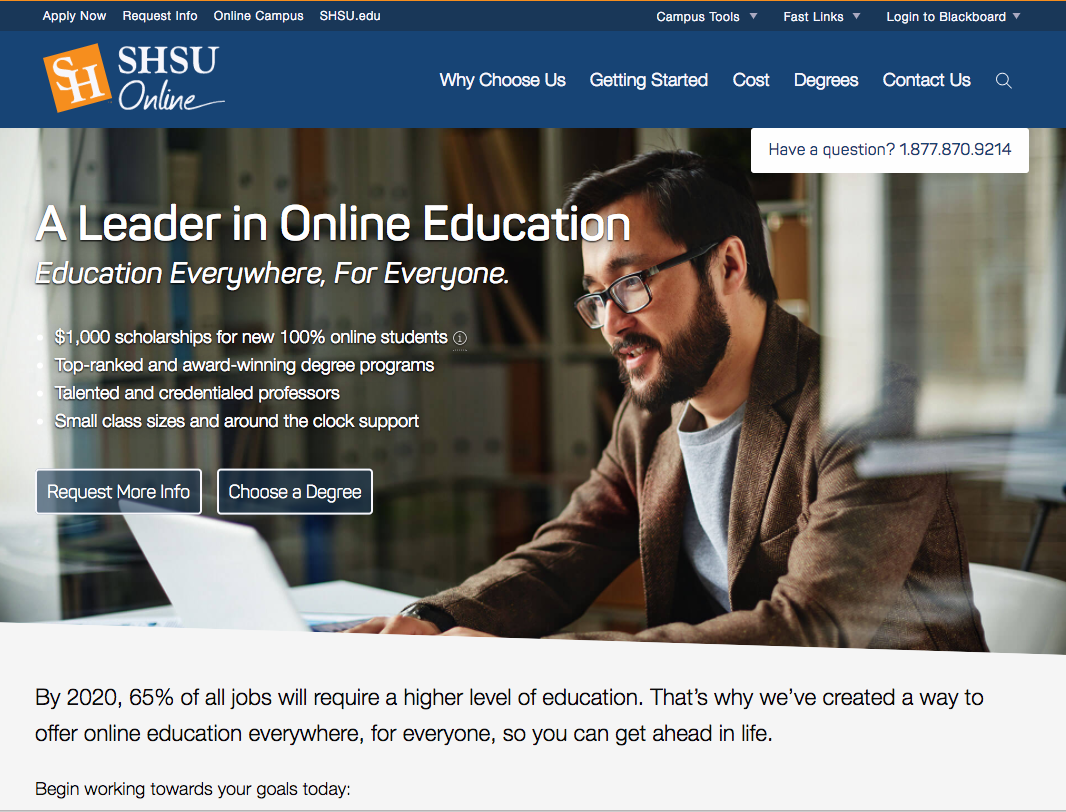 The Huntsville Item took notice of the university's outstanding performance in a recent article (published on March 29, 2017). Reporter Marissa Nunez pointed out that "[T]he online criminal justice program beat out programs from schools such as University of Nebraska at Omaha, University of Oklahoma, Arizona State University, Florida State University and more to claim the top spot."
The article also celebrated an additional recent honor earned by the university: recognition as one of the Top 15 Best Value Online Schools for 2017 by Best Value Schools, and included a statement from Dr. Bill Angrove, associate vice president for distance learning, who remarked, "We are delighted to be recognized by organizations like Best Value Schools and U.S. News & World Report. It is very gratifying for our faculty and staff. I think the No. 1 ranking for our criminal justice graduate programs will enable us to attract and retain the best graduate students from around the country."
SHSU's outstanding online degree programs continue to attract great interest... and great students!